The interior design practice at NBBJ celebrates the life that happens within buildings—enriching human experience by engaging the senses and enabling physical, social and psychological well-being. Our approach focuses on the unwavering belief in design as a vehicle to craft environments that reconnect us to what makes us human. The spaces we create invite people to act on their individual aspirations while reflecting upon the shared experiences and values that make them a community.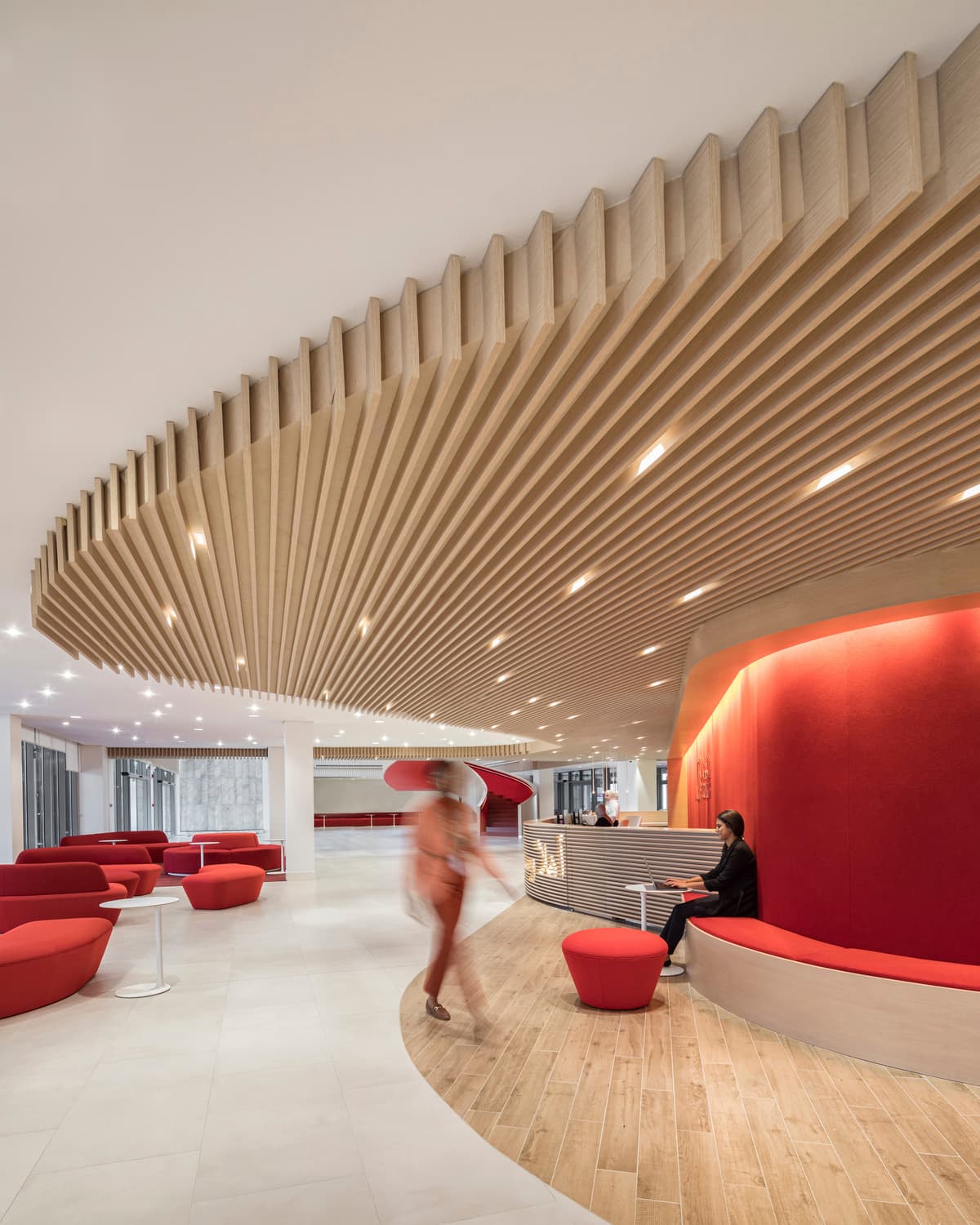 American International University
The design of the American International University in Kuwait City draws inspiration from a young group of Kuwaitis determined to rebuild their natural landscape through the planting of 350,000 trees. The interiors embody attributes of these desert trees through the exploration of warmth, pattern, canopy and dappled light.
Expertise
Branded Environments
Environmental Graphic Design
Exhibit Design
Immersive Experiences
Branded Environments
Environmental Graphic Design
Exhibit Design
Immersive Experiences
Integrated Digital Installations
Landmarks & Public Art
Mobile Apps for Architecture and Places
Visual Identity
Integrated Digital Installations
Landmarks & Public Art
Mobile Apps for Architecture and Places
Visual Identity
Sound, Film & Motion Graphics for Architectural Applications
Wayfinding Design
Sound, Film & Motion Graphics for Architectural Applications
Wayfinding Design