Starbucks Headquarters
Seattle, WA
As companies evolve, their workplaces must be ready to respond to future needs. Yet decades of additions and renovations to the Starbucks headquarters—which shared space with a Sears department store—resulted in a fragmented building that was difficult to navigate. After Sears closed, the design team collaborated with the company to create a new main entry and lobby, as well as envision a new workspace in the "Sears" section of the building, balancing existing features with new structures and materials.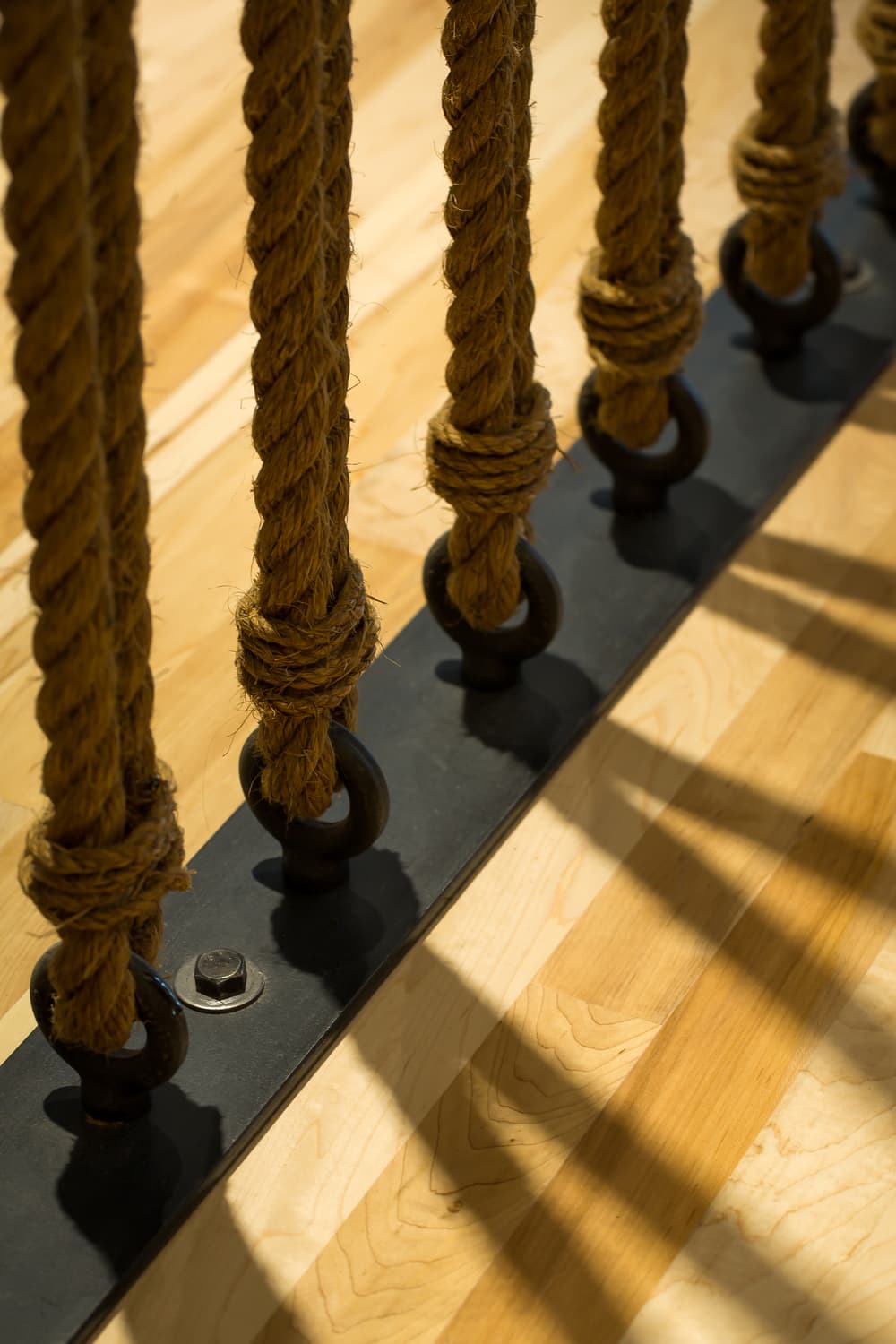 In a region booming with tech-sector growth, the company's new entry, lobby and workplace environment supports its goals to compete for the most exceptional talent. It also maintains a commitment to elements that matter deeply to humans: daylight, scale, truth in materials and camaraderie. The project creates a welcoming, branded presence—streamlining employee access to their workspaces with healthier ways of movement and providing an array of flexible and diverse work areas for visitors and staff.
Previously located on the eighth floor, the lobby required visitors to first enter and then await antiquated elevators as part of their arrival experience. With the new lobby, employees can choose to directly access their main workplaces via an 8-foot monumental "communicating" stair instead. This single point of connection at the lobby ties the upper floors to the street level, enabling employees to directly access both the outdoors and upper floors while encouraging exercise.
Project Details
Client Name
Starbucks
Square Footage
72,289 SF
Program
Lobby, workplace, meeting rooms
Services
Architecture, interiors, lighting, environmental graphics
Phase
Completed
Client Name
Starbucks
Square Footage
72,289 SF
Program
Lobby, workplace, meeting rooms
Services
Architecture, interiors, lighting, environmental graphics
Phase
Completed
IIDA Northern Pacific Chapter INawards, INmass Macro Winner
NAIOP Washington State Night of the Stars Winner, Office Redevelopment of the Year
NAIOP Washington State Night of the Stars Finalist, Redevelopment / Renovation of the Year
Business Week / Architectural Record Award
IIDA Northern Pacific Chapter INawards, INmass Macro Winner
NAIOP Washington State Night of the Stars Winner, Office Redevelopment of the Year
NAIOP Washington State Night of the Stars Finalist, Redevelopment / Renovation of the Year
Business Week / Architectural Record Award