The Wellness Workplace
Bellevue, WA
Access to nature, connection to one another and integration with the community contribute to a more fulfilling workday experience. Yet many corporate environments overlook these factors during the design process. Anchoring the Spring District—a former industrial zone reclaimed as an active mixed-use neighborhood—the Wellness Workplace weaves together retail, a public market, offices and a fitness and conference center with extensive landscaping and indoor-outdoor environments.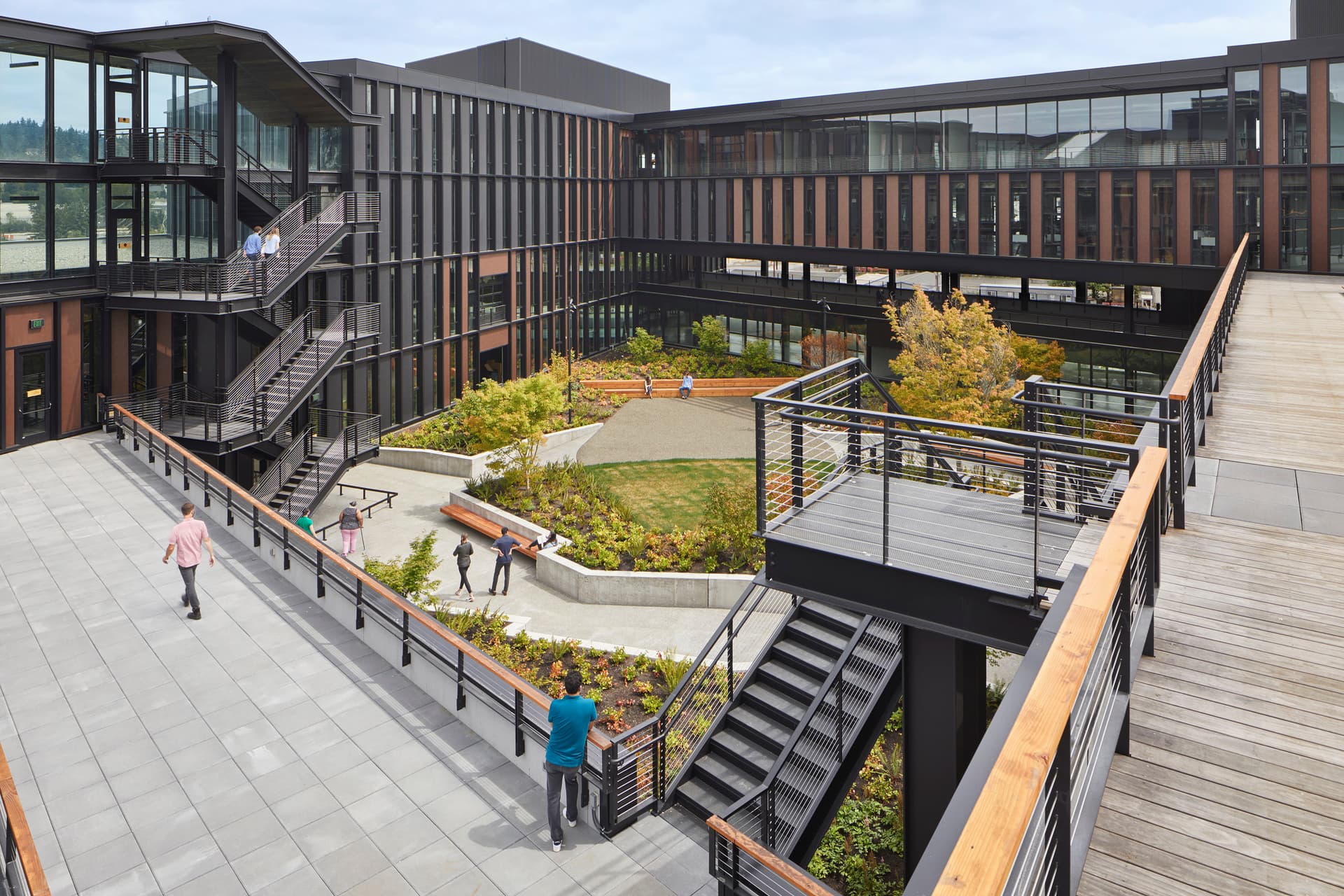 The design principle, "everything outdoors," shapes the workplace, enabling work to move seamlessly from indoors to outdoors and back again. This includes multiple stairwells both inside and outside that encourage movement—as well as two central outdoor courtyards and roof gardens that flow into the open workspaces on the upper floors. A planned pedestrian path through the campus will simplify access to a future light rail station.
The façade was designed for solar shading, views and access to the outdoors, with up to 50 percent glazing facing north and east, while areas of greater opacity to the south and west conserve energy.
Project Details
Client Name
The Wellness Workplace
Square Footage
400,000 SF
Program
Office, café, conference rooms, amenity spaces, collaboration spaces
Services
Architecture, interior design, workplace strategy
Phase
Completed
Client Name
The Wellness Workplace
Square Footage
400,000 SF
Program
Office, café, conference rooms, amenity spaces, collaboration spaces
Services
Architecture, interior design, workplace strategy
Phase
Completed