An increasing number of people report suffering from mental health issues, a problem compounded by the fact that treatment typically takes place in facilities that isolate rather than heal. The design of Ohana applies the latest in neuroscience research to provide an inclusive, healing environment for patients, families and caregivers.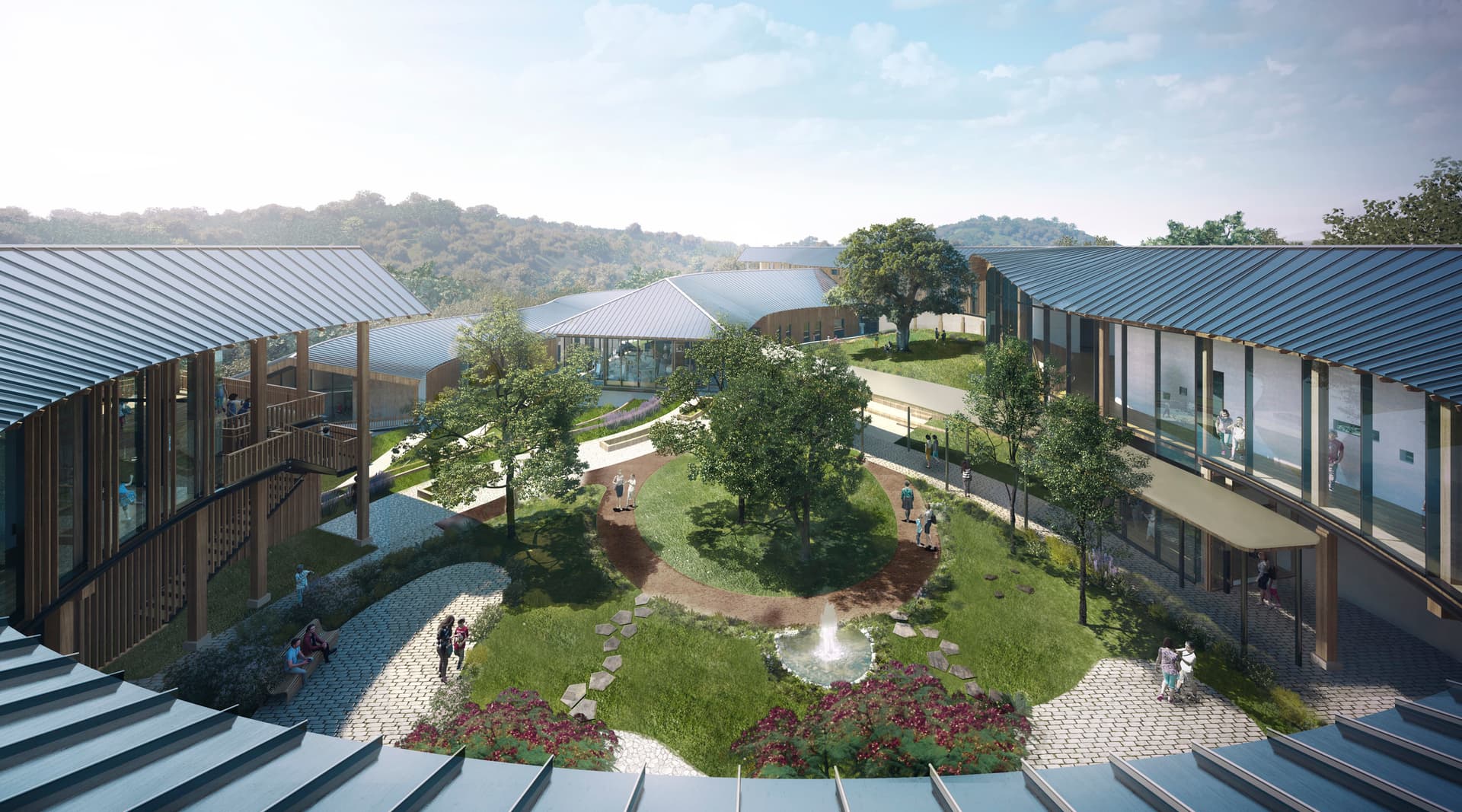 We collaborated with our neuroscience fellow, Dr. John Medina, as well as clinical staff at Ohana to design a facility that boosts executive function and personal agency, increases immune system health and combats arousal fatigue in caregivers. The resulting design, which uses prefabrication and natural materials such as cross-laminated timber (CLT), accentuates the site's natural beauty and landscape, emphasizes nature and treatment not only through medicine, but through experiences, and serves as a prototype for a new slate of behavioral health facilities.
Ohana is one of the largest healthcare buildings to use cross-laminated timber (CLT), a material traditionally reserved for commercial projects. The facility benefits from its low carbon impact, its modular components that can be assembled off-site to reduce cost and schedules, and its anxiety-lowering properties.  
Project Details
Client Name
Montage Health
Square Footage
55,600 SF
Program
16-bed residential program, partial hospitalization program, intensive outpatient program, café, dedicated garden spaces for staff and patients, gym, music room
Services
Planning, architecture, interior design, lighting design
Phase
Construction
Client Name
Montage Health
Square Footage
55,600 SF
Program
16-bed residential program, partial hospitalization program, intensive outpatient program, café, dedicated garden spaces for staff and patients, gym, music room
Services
Planning, architecture, interior design, lighting design
Phase
Construction
AIA AAH Healthcare Design Award, Winner – Unbuilt
Fast Company Innovation by Design Award, Honorable Mention – Health
AIA AAH Healthcare Design Award, Winner – Unbuilt
Fast Company Innovation by Design Award, Honorable Mention – Health