Environmental Graphic Design
Environmental graphic design (EGD) creates experiences that connect people to place. Utilizing wayfinding, signage, artwork and interactive experiences, EGD focuses on the intersection of communication design and the built environment to educate, inform and connect.  
Our custom experiences range in type, from reactive digital art experiences to epic-scale communications. We also create branding and experiential graphic design, site-specific lighting and dynamic sculptures.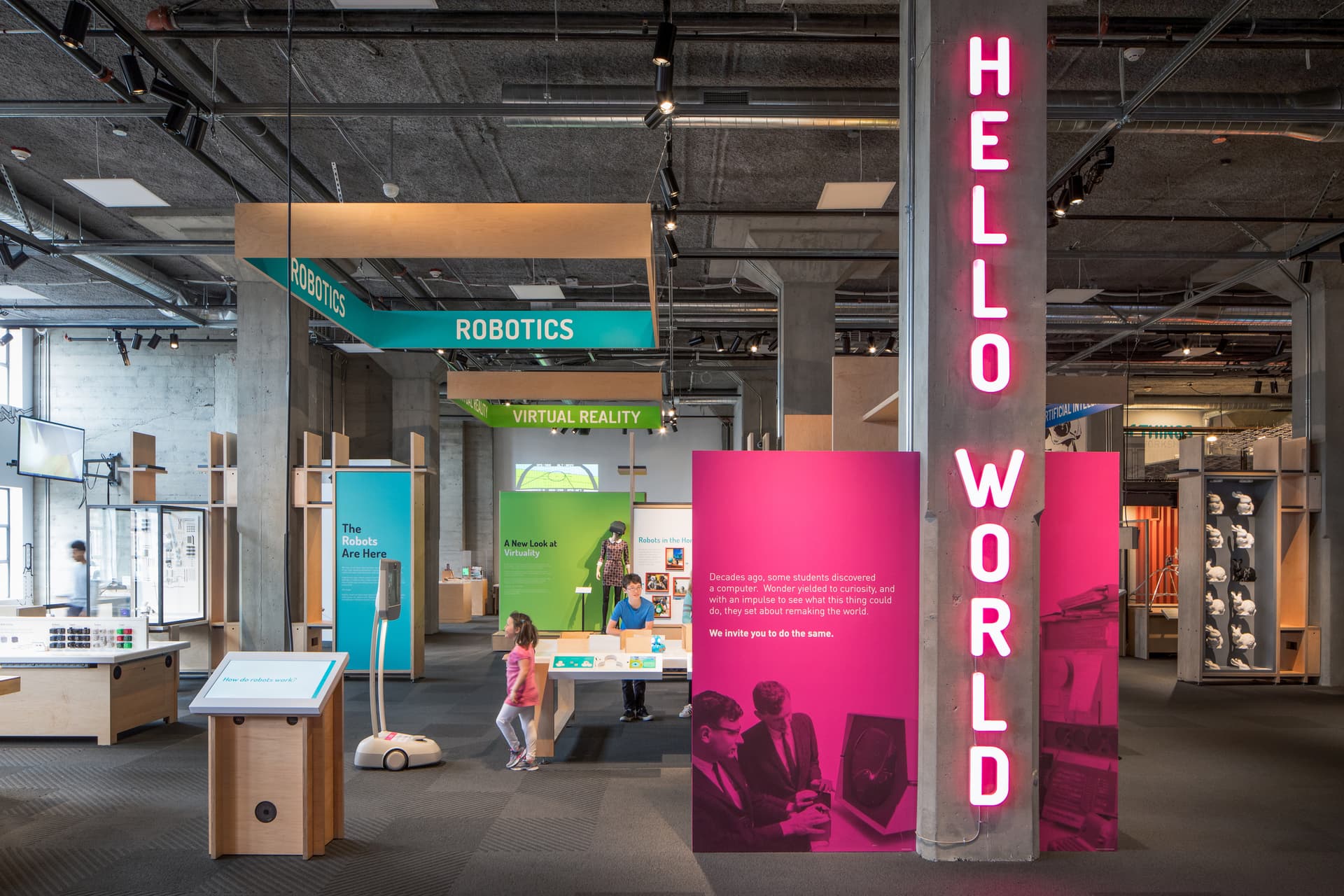 Amazon in the Regrade
At Amazon's headquarters in Seattle, bright, dimensional typography creates places of interest that also guides transitions between floors, creatively directing employees up toward fresh air, or down to a series of cafés and a marketplace.
Expertise
Branded Environments
Environmental Graphic Design
Exhibit Design
Immersive Experiences
Branded Environments
Environmental Graphic Design
Exhibit Design
Immersive Experiences
Integrated Digital Installations
Landmarks & Public Art
Mobile Apps for Architecture and Places
Sound, Film & Motion Graphics for Architectural Applications
Integrated Digital Installations
Landmarks & Public Art
Mobile Apps for Architecture and Places
Sound, Film & Motion Graphics for Architectural Applications
Visual Identity
Wayfinding Design
Visual Identity
Wayfinding Design