Two Union Square Repositioning
Seattle, WA
The nature of work in cities is rapidly evolving as companies respond to new business needs, yet many of the once-iconic office buildings that house these organizations are aging. To support a workforce that is more mobile than ever before, the 30-year-old Two Union Square Tower is repositioned with public spaces and amenities that create new work and social destinations for tenants and the public alike.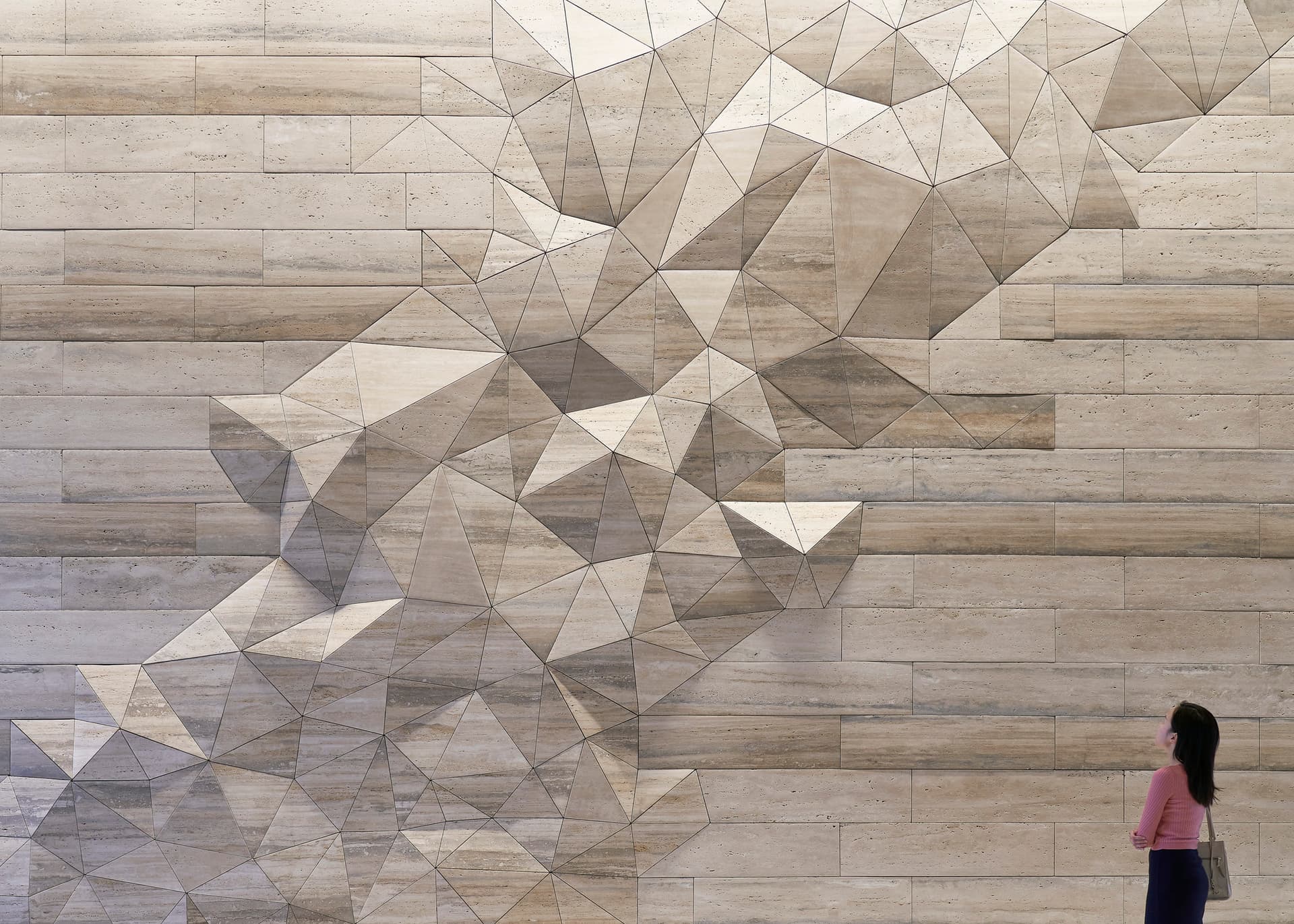 To meet the quickly changing business needs of Seattle's most innovative tenants and adapt to new work modes, we created a design that centers on the human experience. The project responds to new ways of working through a focus on community by creating engaging, energy-efficient and high-performance spaces for tenants and visitors to work, recharge and connect.
The building's lobbies are no longer just passageways, but destinations that welcome tenants and the public. For example, the main lobby was previously used only for circulation, but now tenants can move through the elevator banks and around the entire perimeter to find places to meet and work. 
Project Details
Client Name
Washington Holdings
Square Footage
86,000 SF
Program
Renovation of all public spaces in office building: lobbies, retail court, passageways, elevator banks, restrooms
Services
Interior design, lighting design, environmental graphics
Phase
Completed
Client Name
Washington Holdings
Square Footage
86,000 SF
Program
Renovation of all public spaces in office building: lobbies, retail court, passageways, elevator banks, restrooms
Services
Interior design, lighting design, environmental graphics
Phase
Completed
AIA National Honor Award for Interior Architecture
IIDA, Annual Interior Design Competition, Finalist
IIDA PNW INawards, INworkplace Macro Winner
Interior Design Magazine Best of Year Award
AIA National Honor Award for Interior Architecture
IIDA, Annual Interior Design Competition, Finalist
IIDA PNW INawards, INworkplace Macro Winner
Interior Design Magazine Best of Year Award