Statue of Liberty Museum
New York, NY
Over 4 million people visit Liberty Island each year, but 80% of them are not able to access the Statue itself. At the Statue of Liberty Museum, exhibits created by ESI Design, NBBJ's New York experience design studio, enable visitors to explore the history and grandeur of this colossal figure, bringing the statue's history to life through immersive and interactive media.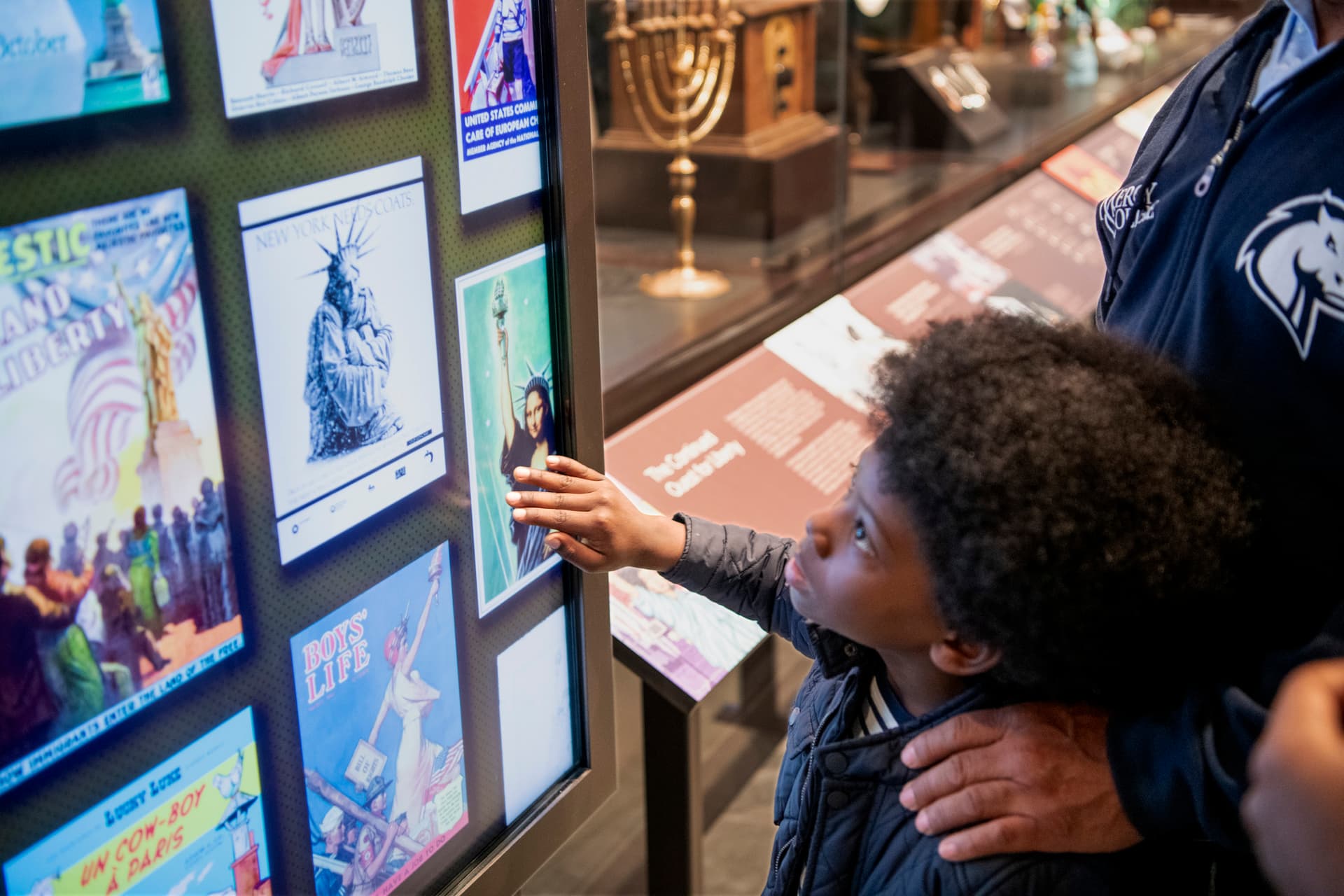 ESI Design designed the experience and exhibits at the Statue of Liberty Museum to provoke insight, stir emotions, and inspire ideas about the Statue of Liberty and all she represents. The museum which spans 26,000 square feet and three galleries, reimagines artifacts, pairing them with digital media that invites visitors into the ongoing story of Liberty.
The Immersive Theater takes visitors on a cinematic fly-through inside the Statue, with awe-inspiring perspectives and an overview of the Statue of Liberty's history, its construction and what it symbolizes. In the Engagement Gallery, visitors encounter a multi-sensory exhibit area that brings to life the warehouse where Bartholdi built the statue, complete with artifacts and original casts.
Project Details
Client Name
Statue of Liberty-Ellis Island Foundation, Inc
Square Footage
26,000 SF
Program
Museum
Services
Experience design
Phase
Complete
Client Name
Statue of Liberty-Ellis Island Foundation, Inc
Square Footage
26,000 SF
Program
Museum
Services
Experience design
Phase
Complete
Global Digital Award, Best Museum 
Good Design Awards – Winner, Environments 
Interior Design Magazine NYCxDESIGN Award, Winner (Shining Moment, Exhibition/Installation)
International Design Awards – Honorable Mention
Urban Land Institute Awards for Excellence in Development – Winner, Institutional Development
Global Digital Award, Best Museum 
Good Design Awards – Winner, Environments 
Interior Design Magazine NYCxDESIGN Award, Winner (Shining Moment, Exhibition/Installation)
International Design Awards – Honorable Mention
Urban Land Institute Awards for Excellence in Development – Winner, Institutional Development