800 North Brand Boulevard
800 North Brand was beginning to show its age with its underutilized plaza, lack of street presence and a focal point that is now expected in contemporary offices. ESI Design, NBBJ's New York experience design studio, created an activity-focused plaza, and vibrant digital art installation revitalizing the building as a local destination.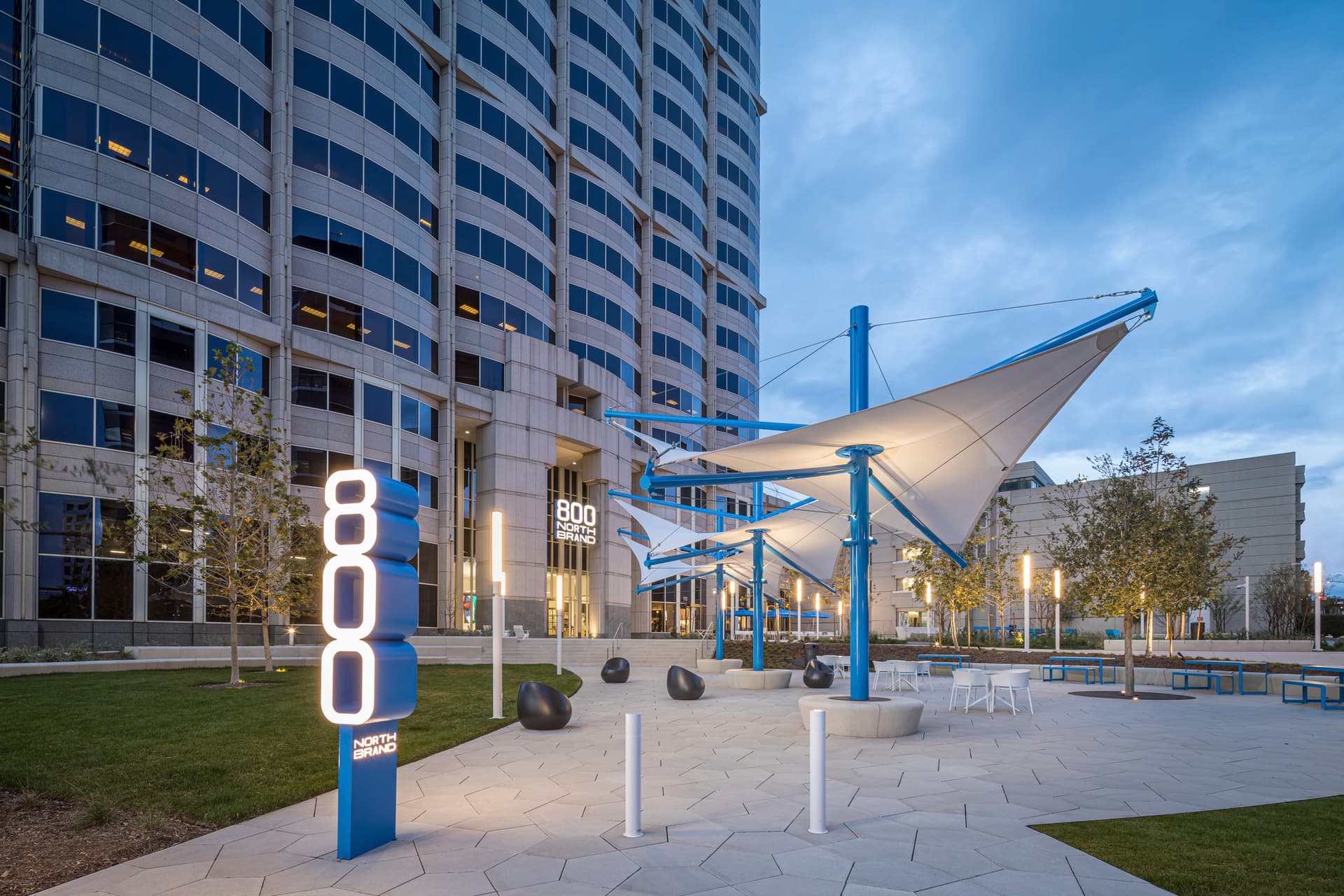 ESI Design developed the bold new building identity inspired by the surrounding geography. A language of hills, valleys, arroyos and mesas informs the creation of the multi-purpose plaza as well as a dynamic digital art installation. The plaza replicates the feeling of the Verdugo Mountains that overlook Glendale and invites people in through a mixture of amenity zones that expand the workplace outdoors.
Each plaza amenity zone is enhanced with custom shading, specialized structures and unique furniture groups. One zone features a food pavilion and communal seating, another features game equipment and individual lounges, and a third features a cafe and attendant furniture. At night, dynamic lighting brings the plaza to life and links it to the media art wall in the lobby.
Project Details
Client Name
Beacon Capital Partners
Program
Digital art installation, commercial lobby, public plaza
Services
Experience design
Phase
Completed
Client Name
Beacon Capital Partners
Program
Digital art installation, commercial lobby, public plaza
Services
Experience design
Phase
Completed