Experience the Times of Bill Cunningham
New York, NY
When the pandemic halted the release of documentarian Mark Bozek's film about legendary street style photographer Bill Cunningham, he tapped ESI Design, NBBJ's New York experience design studio, to reimagine the film as an exhibit. "Experience the Times of Bill Cunningham" is a dynamic, multi-sensory installation where ticketed experience meets museum exhibit and the beloved photographer's work is brought to life.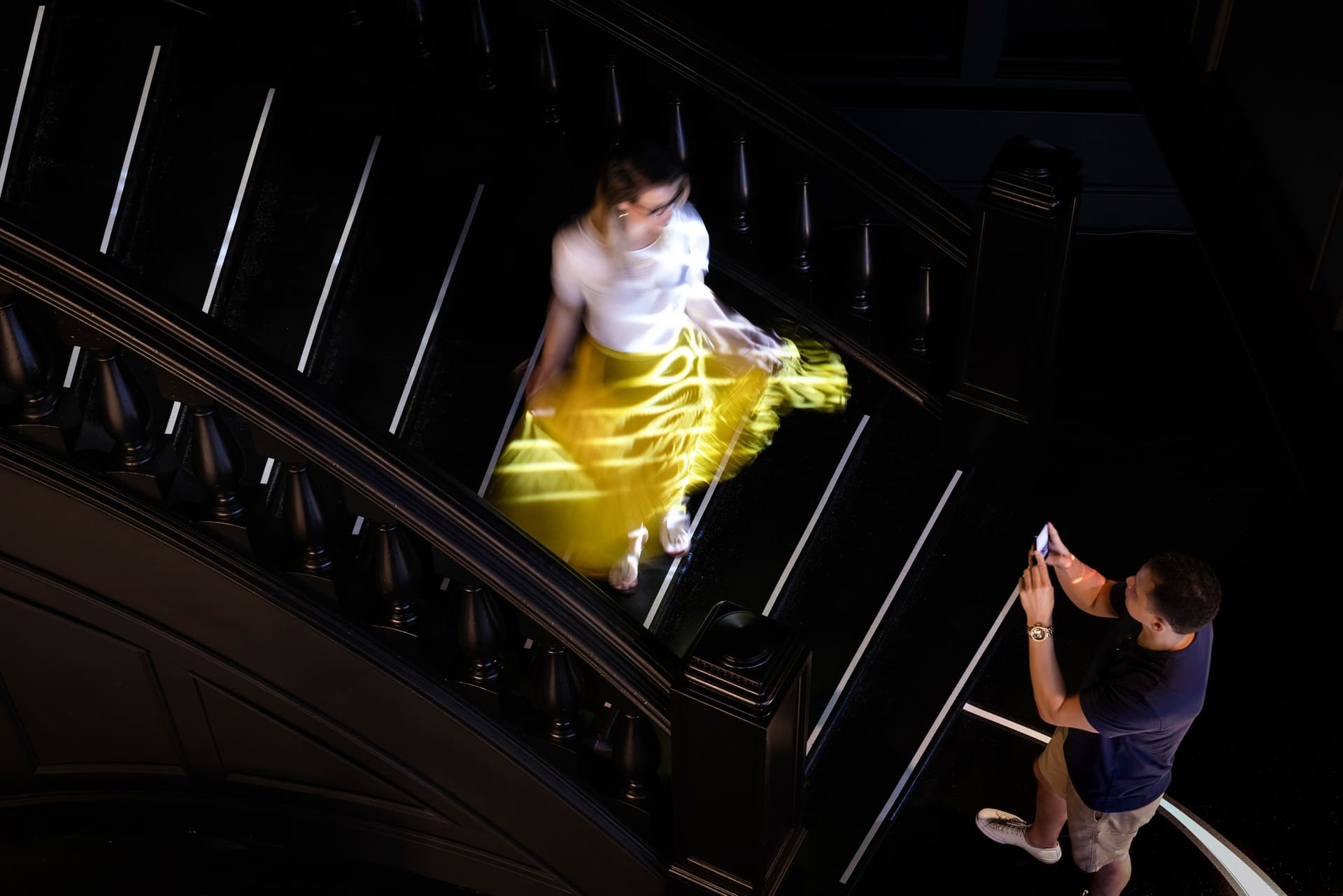 Experience the Times of Bill Cunningham takes visitors on an immersive journey through the photographer's life and work, showing his tremendous impact on fashion, culture and society. Unfolding over two stories, 18,000-square-feet, and six distinct spaces, the multi-sensory event features dynamic libraries of Cunningham's most iconic photos, video and audio interviews, artifacts like Cunningham's iconic Biria bicycle and his trademark blue French worker's jacket, and sounds that capture the energy of New York City's streets.
On the grand staircase, guests' outfits are digitally transformed into one-of-a-kind fashion statements.
Project Details
Client Name
Live Rocket Studios
Program
Exhibit design
Services
Experience design, exhibit design
Phase
Completed
Client Name
Live Rocket Studios
Program
Exhibit design
Services
Experience design, exhibit design
Phase
Completed