The Life Sciences Building, University of Southampton
Southampton, UK
The University of Southampton is known for bringing together some of the best minds in science, but its 1970s-era facility was outdated, too expensive to operate and a liability as a safe working environment. NBBJ partnered with the university to create a modern, purpose-designed building that exemplifies the university's commitment to research, learning and innovation, and the development of future generations of life scientists.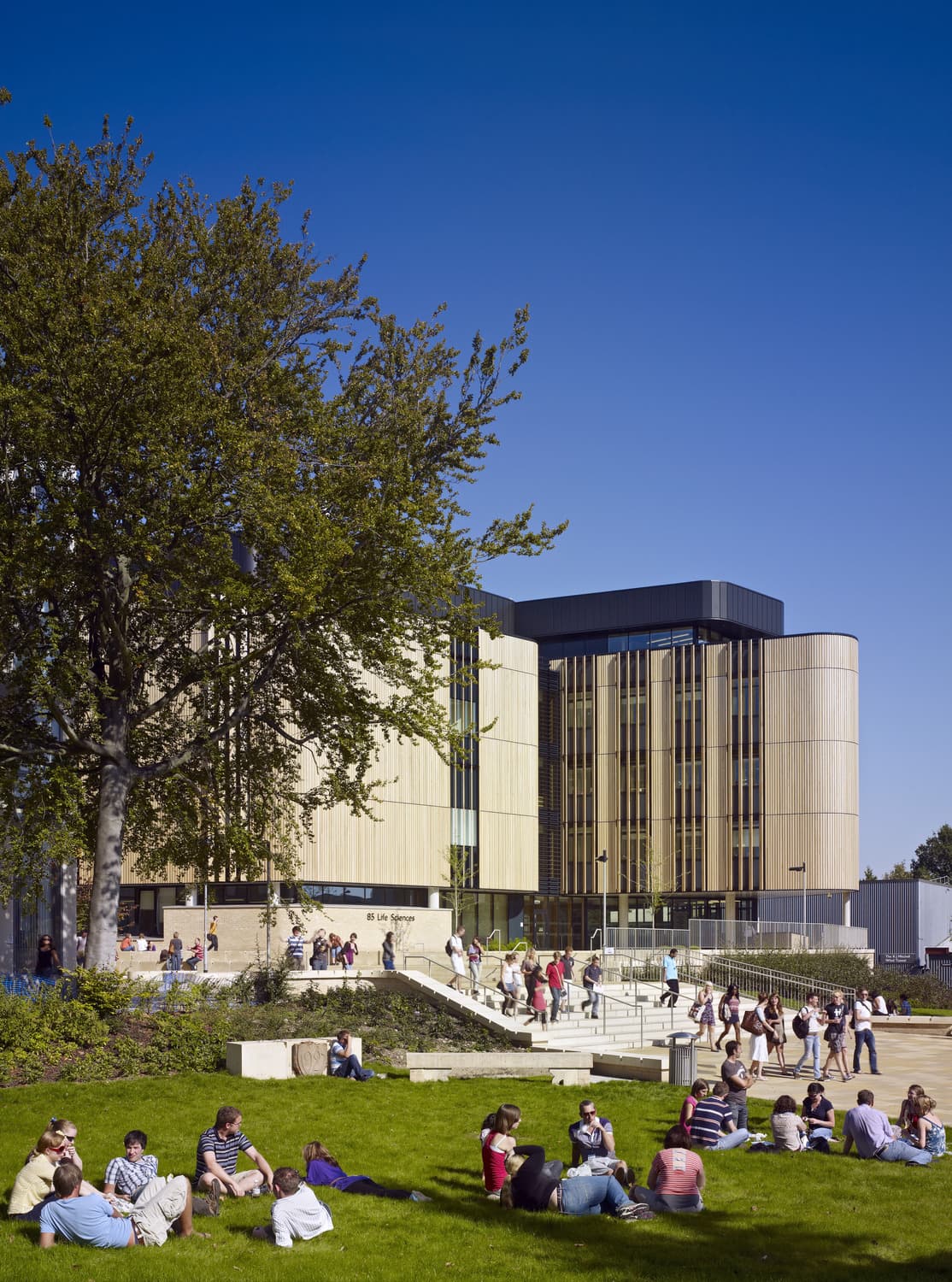 A highly constrained site at the campus edge and rigorous program needs drove the design of the project, which facilitates cross-disciplinary and synergystic research within departments that had been traditionally 'siloed.' The building also serves as the new home for the Schools of Medicine and Biological Sciences and the newly-formed Institute for Life Sciences.
Functional and spatial requirements for teaching, learning and specialized biomedical research, as well as enhanced connections between offices and laboratories, were key drivers in the design of the overall layout. Externally, the organic plan responds to the constricted and irregular site.
Project Details
Client Name
University of Southampton
Square Footage
100,000 SF
Program
Wet and dry labs, HO licensed support labs, teaching labs, seminar and meeting rooms, conference suite, transgenic glasshouses, neuroimaging suite, offices, café
Services
Architecture, interior design
Phase
Completed
Client Name
University of Southampton
Square Footage
100,000 SF
Program
Wet and dry labs, HO licensed support labs, teaching labs, seminar and meeting rooms, conference suite, transgenic glasshouses, neuroimaging suite, offices, café
Services
Architecture, interior design
Phase
Completed