University of Idaho, Integrated Research and Innovation Center
Moscow, ID
The bringing together of diverse disciplines and the encouragement of community connections are two defining factors of the next generation of campus research facilities. The flexible, transparent and open Integrated Research and Innovation Center (IRIC) at the University of Idaho allows grant-funded faculty and students to collaborate on cross-department research in the hard and social sciences, as well as the humanities.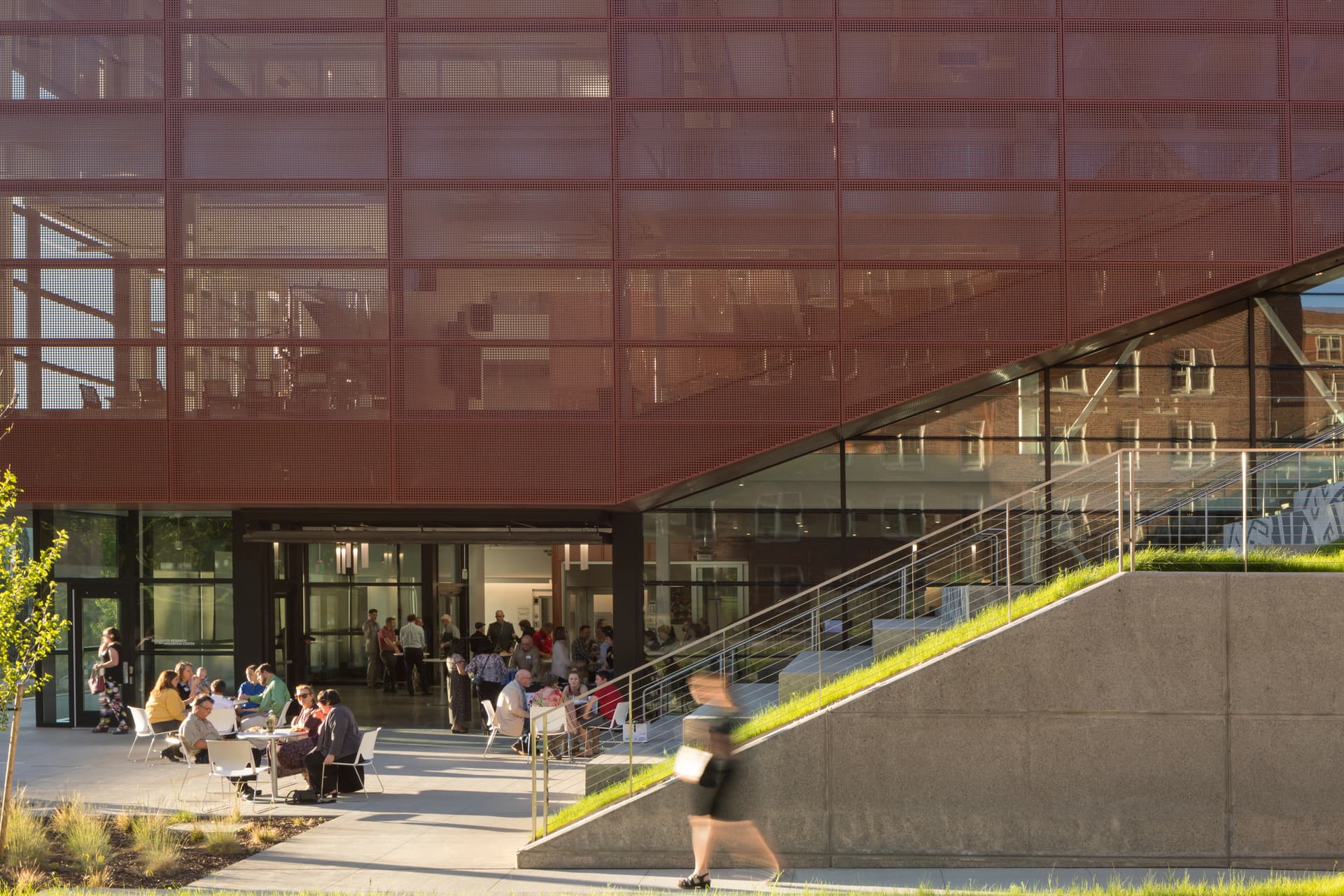 The IRIC is planned for connection throughout, from an indoor-outdoor ground-level pathway through the building that links the primary campus quad and the engineering and physics building beyond, to an atrium that bisects the building, creating further visibility. Departments, labs, conference rooms and even social circulation spaces are interconnected to allow researchers to reconfigure their workspace as their teams and work evolve.
The building massing and perforated metal cladding creates a self-shading system to reduce heat gain, which also helped the project to achieve LEED Gold certification. The building and the campus also use biomass boilers fueled by waste wood from local mills, as well as natural gas boilers to produce energy.
Project Details
Client Name
University of Idaho
Square Footage
78,500 SF
Program
Lab planning, programming, full architectural design
Services
Architecture, interior design, lab planning and programming, lighting design
Phase
Completed
Sustainability
LEED Gold
Client Name
University of Idaho
Square Footage
78,500 SF
Program
Lab planning, programming, full architectural design
Services
Architecture, interior design, lab planning and programming, lighting design
Phase
Completed
Sustainability
LEED Gold