Suffolk University Leonard J. Samia Academic Center at 20 Somerset Street
Boston, MA
To stand out in Boston's extremely competitive higher education sector, Suffolk University saw a need to modernize its teaching spaces and provide a more coherent student experience on its scattered urban campus. The flexible teaching center at 20 Somerset Street is designed for a new educational paradigm in which students collaborate more closely with faculty and peers.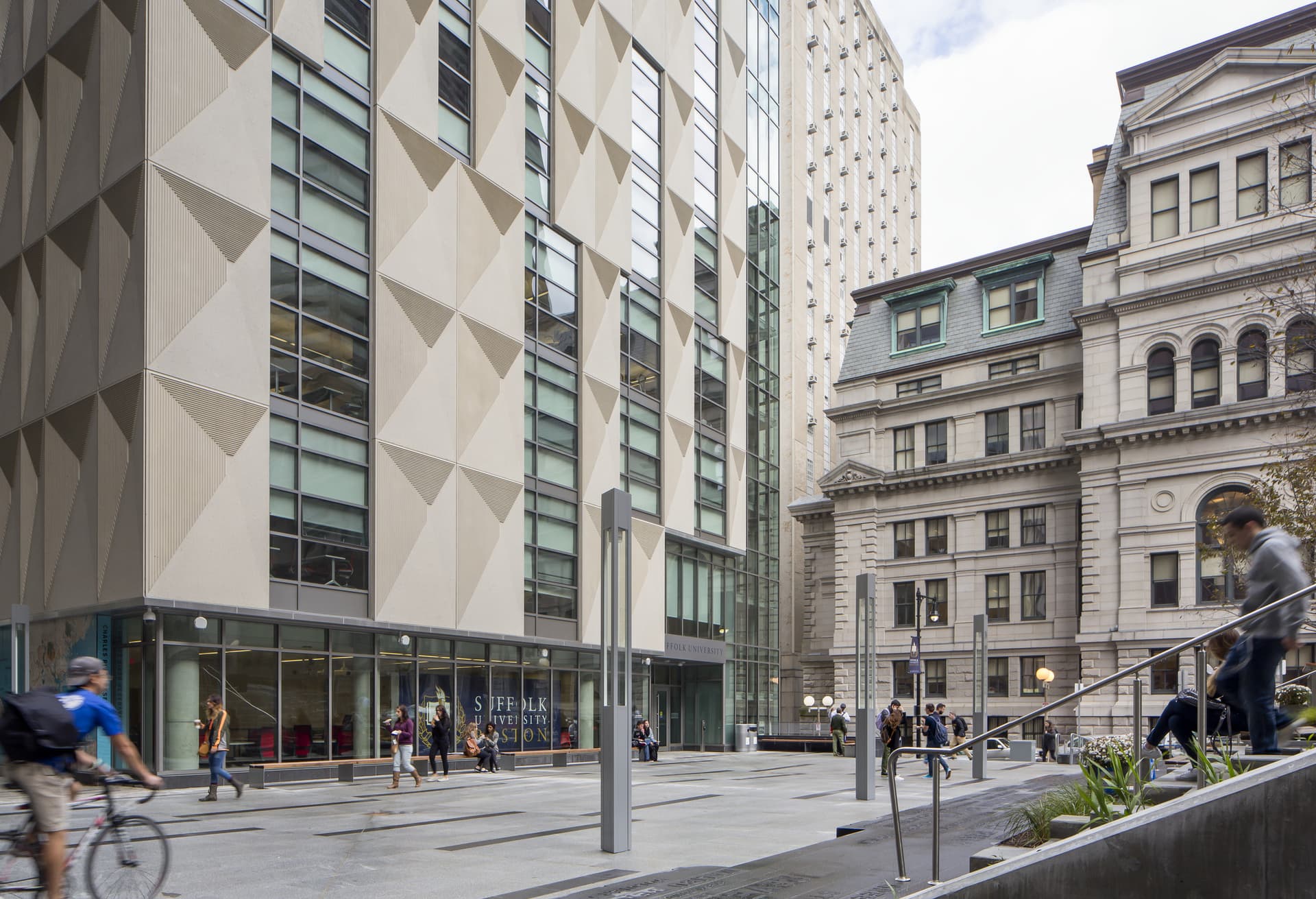 Situated prominently on Boston's historic Beacon Hill, 20 Somerset Street creates an enhanced sense of place for Suffolk University—one of Boston's largest higher education institutions—by bringing together state-of-the-art teaching environments and beautifully appointed public amenities.
The building features a precast concrete facade—animated by a relief that casts shadows as the sun moves throughout the day—designed for energy efficiency in conjunction with the building engineering systems.
Project Details
Client Name
Suffolk University 
Square Footage
110,000 SF
Program
Flexible classrooms, seminar rooms, laboratories, 96-seat lecture hall, faculty offices, dining hall
Services
Full architectural design, interior design, permitting
Phase
Completed
Sustainability
LEED Silver
Client Name
Suffolk University 
Square Footage
110,000 SF
Program
Flexible classrooms, seminar rooms, laboratories, 96-seat lecture hall, faculty offices, dining hall
Services
Full architectural design, interior design, permitting
Phase
Completed
Sustainability
LEED Silver