The Beacon at The Tower at PNC Plaza
Pittsburgh, PA
At the time of its opening, PNC Tower was the greenest office building in the world, yet none of its innovative sustainability features were visible to occupants or the public. ESI Design, NBBJ's New York experience design studio, created "The Beacon," a dynamic art installation that interprets information from the building's green systems and translates it into light, color and sound.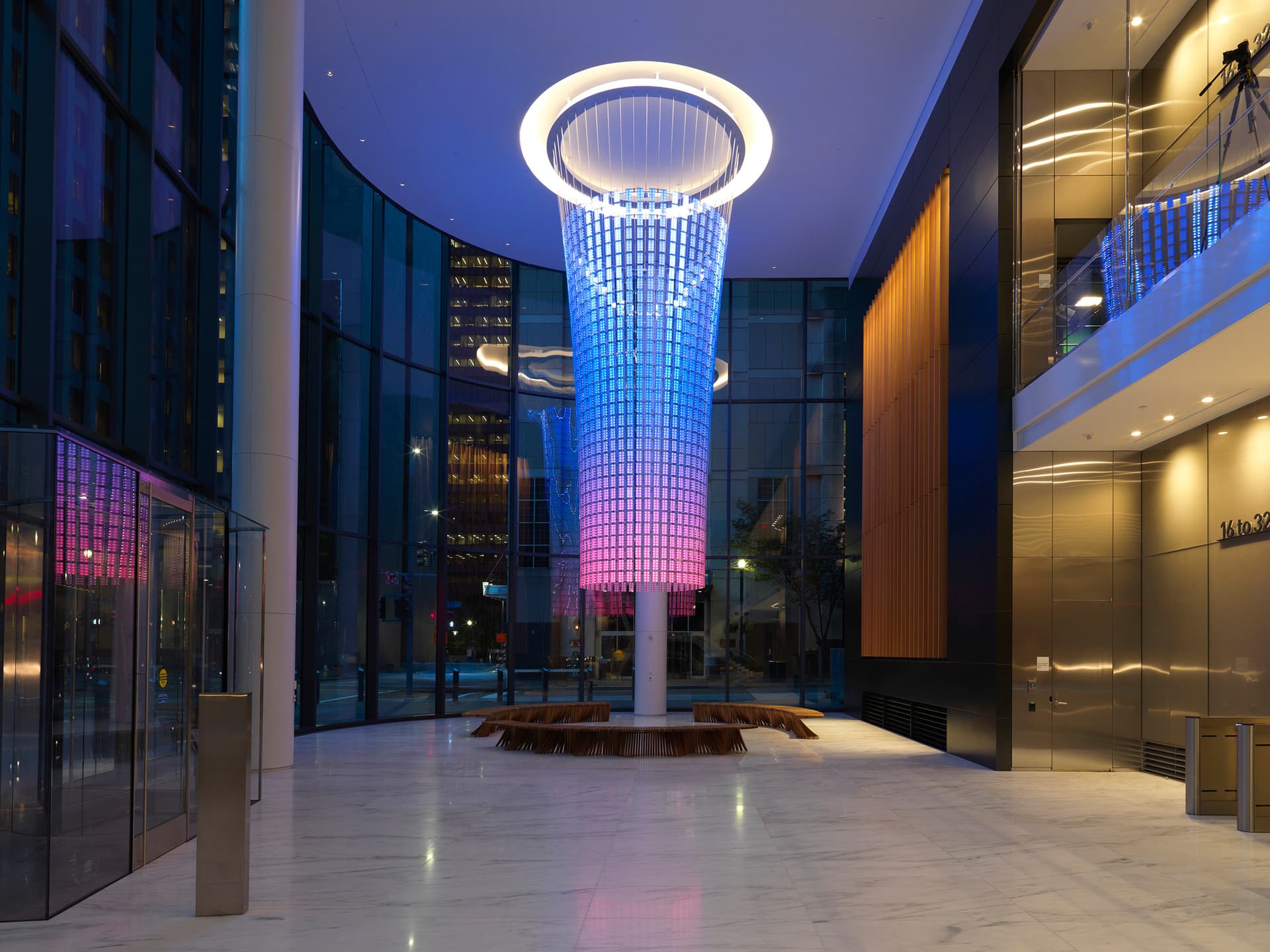 The Beacon is a data-and-light art installation that soars over 24-feet in the atrium of PNC Bank's Pittsburgh headquarters. It communicates information about the skyscraper's energy and water use, recycling, composting, natural ventilation and daylighting levels, visualizing this data into ever-changing patterns. 
Melding artful expression, technology and data-driven information, the Beacon has become an iconic presence in the Pittsburgh commercial landscape. 
Project Details
Client Name
PNC Bank
Program
Digital art installation, corporate lobby
Services
Experience design
Phase
Completed
Client Name
PNC Bank
Program
Digital art installation, corporate lobby
Services
Experience design
Phase
Completed