eBay Main Street
San Jose, CA
When eBay spun off from Paypal, the company wanted a new, forward-thinking approach to the design of its lobby that also strengthen its employee community. Designed by ESI Design, NBBJ's New York experience design studio, Main Street—a central building at eBay's Silicon Valley campus—welcomes employees and partners into a stylish, media-rich setting that tells the story of the company in a fun, interactive way.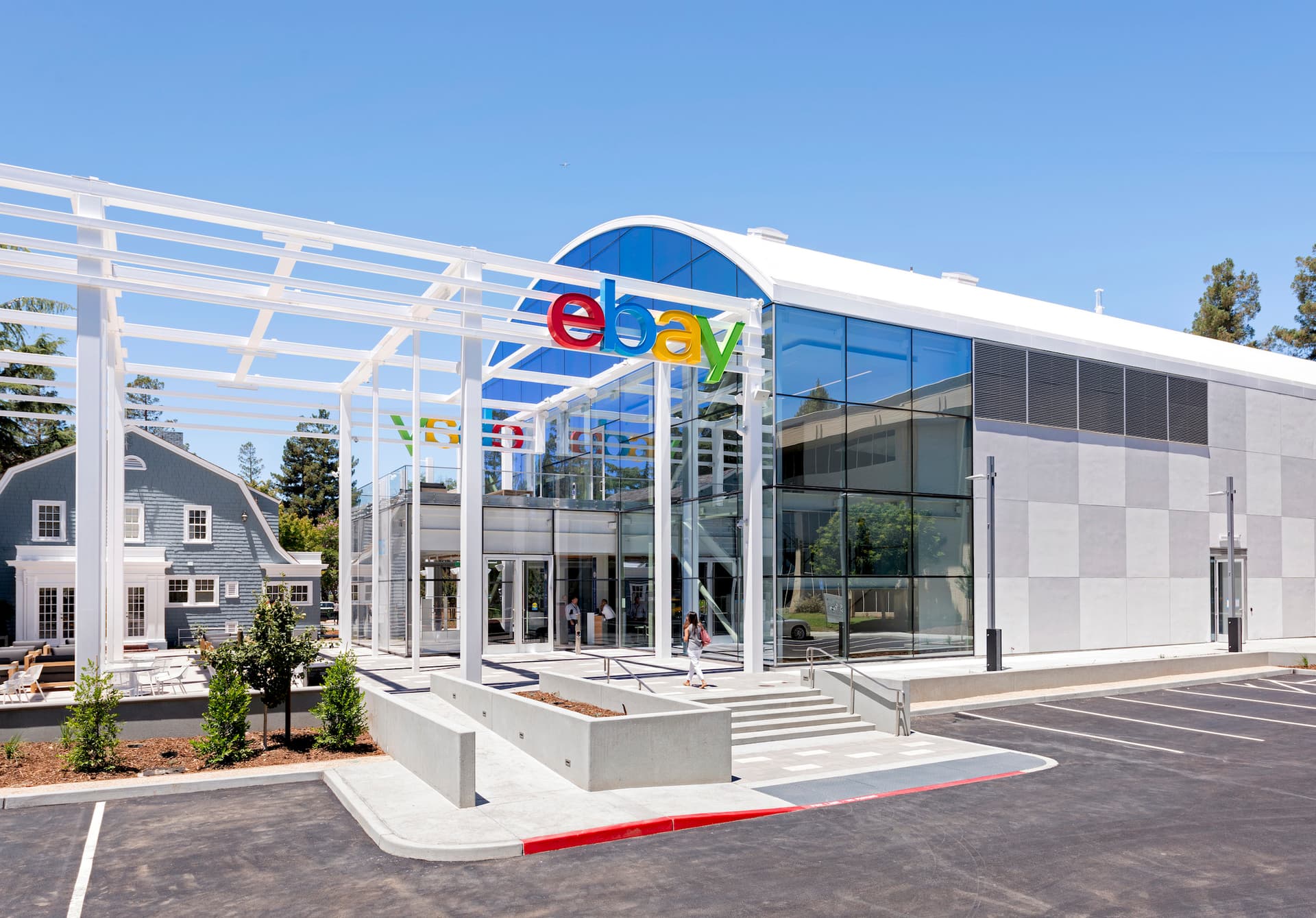 The building brings the scale of eBay's platform to life through large-scale, interactive displays and dynamic media installations. The 20,000-square-foot hub serves as a new front door for the company, immersing employees and visitors in the vast community of users and the enormous volume of products sold through eBay's system every day.
Ten-foot-tall LED columns line the Main Street entry, creating a threshold that frames the multi-touch wall at the end of the corridor and syncs with its content to create a dynamic canvas that spans the entire space.
Project Details
Client Name
eBay
Program
Digital art installation, corporate lobby, community space
Services
Architecture, interior design, experience design
Phase
Completed
Client Name
eBay
Program
Digital art installation, corporate lobby, community space
Services
Architecture, interior design, experience design
Phase
Completed
2017 AV Awards – Winner Corporate Project of the Year 
2016 Spark: Experience Awards Finalist 
2017 AV Awards – Winner Corporate Project of the Year 
2016 Spark: Experience Awards Finalist