Mount Sinai Hudson Yards
New York, NY
An increasing need for easier and more convenient patient-centered healthcare, especially in cities, is spurring healthcare organizations to create environments that support a new paradigm for on-demand care. The flagship in Mount Sinai's new line of specialized health centers, the Health Center at Hudson Yards offers a sophisticated, hospitality-like environment designed around technology, integration and enhanced customer service.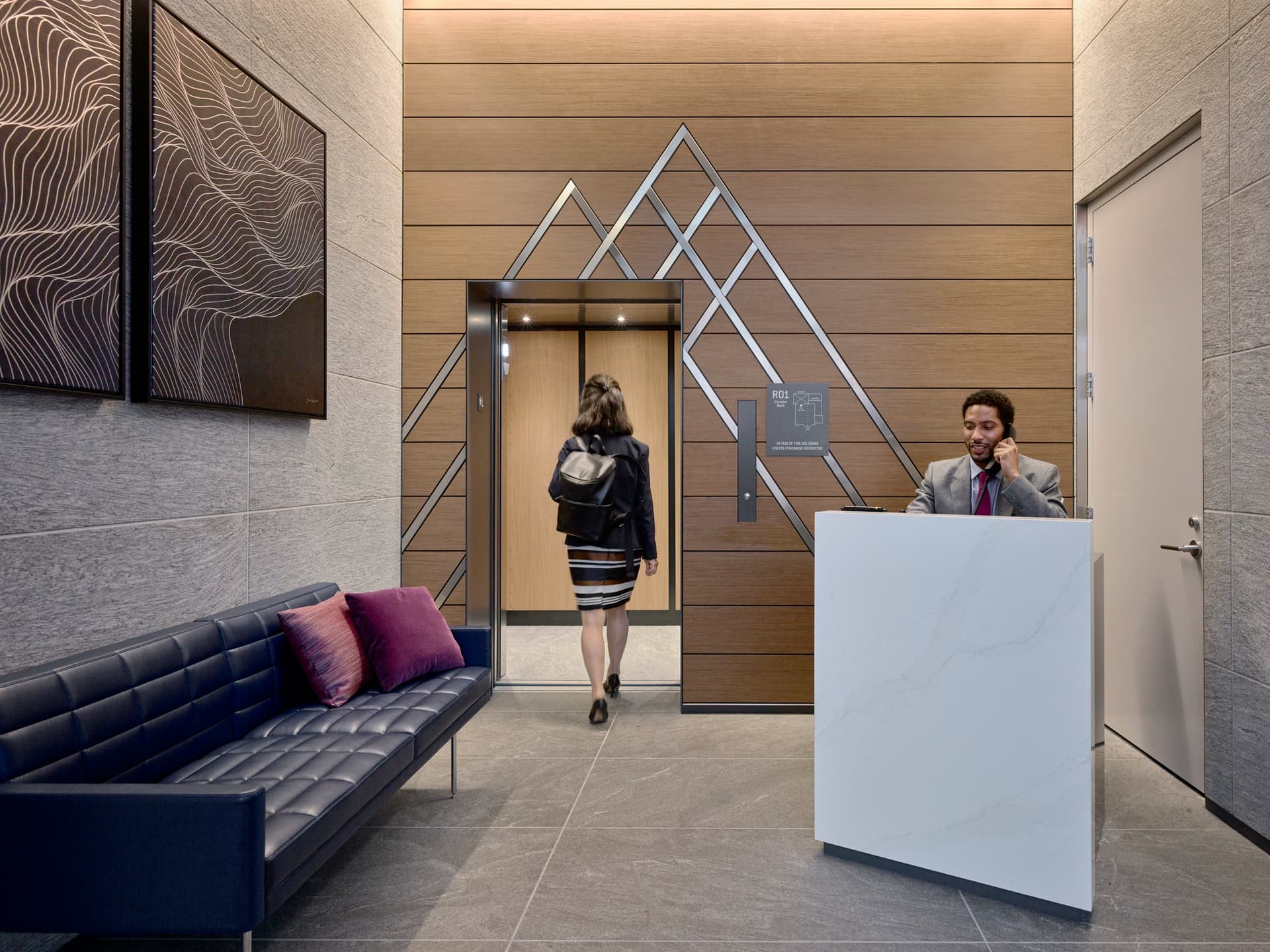 With no waiting for appointments, clinicians meet patients as they arrive—not in a traditional waiting room, but in a lounge space with coffee bar designed to support moments of respite or mobile work. Exam rooms are generous in size and designed to accommodate providers across the multi-disciplinary team. An executive lounge offers a quiet, well-appointed room for remote working or a space for patients' guests.
The Health Center's planning and design ensures privacy and creates a hospitality-like environment that helps patients feel comfortable and at ease.
Project Details
Client Name
Mount Sinai Health System
Square Footage
9,000 SF
Program
12 exam rooms, imaging, executive lounge, physician offices
Services
Interior design
Phase
Completed
Client Name
Mount Sinai Health System
Square Footage
9,000 SF
Program
12 exam rooms, imaging, executive lounge, physician offices
Services
Interior design
Phase
Completed