Kaiser Permanente Washington Rebrand
30 sites across WA State
The rapid evolution of today's healthcare systems means that many are consolidating, adding new property to their portfolios, or offering new treatment specialties. Kaiser Permanente acquired Group Health in 2017, which provided an opportunity to bring the healthcare system's high level of care to Washington residents by rebranding the system's newly acquired portfolio—a diverse series of building types built in different eras and design by different architecture firms—into a unified group of 30 clinics.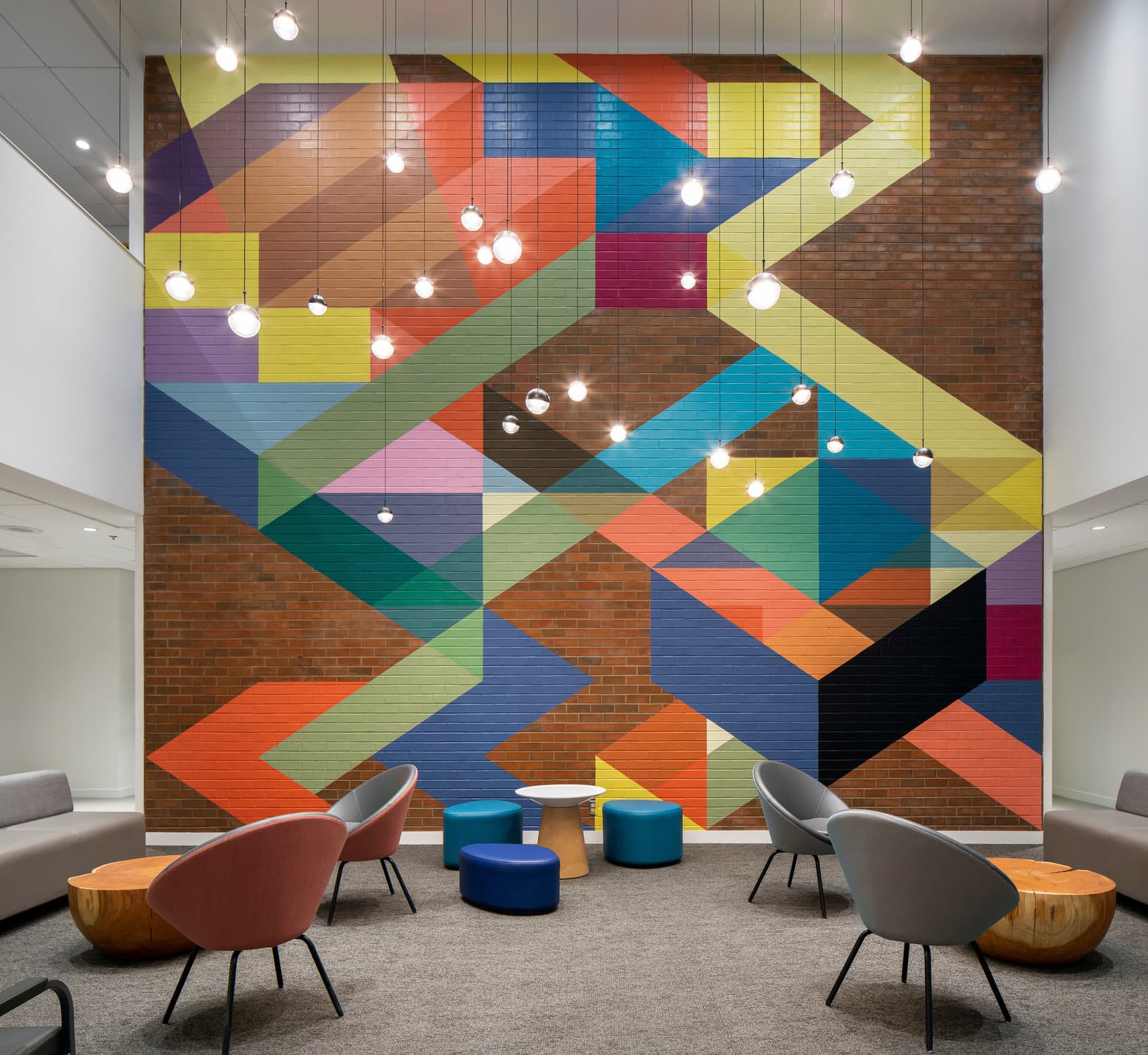 To enhance the patient experience and create a coordinated, seamless first impression of the Kaiser Permanente Washington brand, the project team developed a "kit of parts"—an integrated brand effort that built upon Kaiser Permanente Washington's existing templates and standards. Targeting the arrival experience and entry zone at each site, the rebrand utilized standardized design solutions while allowing for a range of finishes and detailing, color and graphic palette development and furniture selections. By leveraging the kit of parts, the design team was able to focus more time on the design response of each unique space to maximize the budget and schedule in a busy construction market.
Celebrating the natural beauty of the surrounding region as well as each clinic's specific neighborhood was key to developing a successful response.  A concept diagram served as a framework for each site to provide clarity and succinct direction in how the renovation would progress thoughtfully, while supporting and strengthening the language of the existing buildings.  
Project Details
Client Name
Kaiser Permanente Washington
Square Footage
450,000 SF (across 30 sites)
Program
Lobby and reception renovations, brand refresh
Services
Interior design, environmental graphics design, lighting
Phase
Completed
Client Name
Kaiser Permanente Washington
Square Footage
450,000 SF (across 30 sites)
Program
Lobby and reception renovations, brand refresh
Services
Interior design, environmental graphics design, lighting
Phase
Completed
Interior Design Magazine Best of Year Awards, Healthcare Finalist
Kaiser Permanente Design Excellence Awards, Renovation / Rebrand Winner
Interior Design Magazine Best of Year Awards, Healthcare Finalist
Kaiser Permanente Design Excellence Awards, Renovation / Rebrand Winner