St. Michael Medical Center Acute Care Expansion
Silverdale, WA
While hospitals are dedicated to healing their communities, they are also some of the most energy-intensive buildings on the planet. To create a hospital that is not only committed to patient care but the environment too, the St. Michael Medical Center Acute Care Expansion creates a highly efficient, sustainable and flexible healthcare delivery system that serves as a source of pride for patients, providers, staff and the region.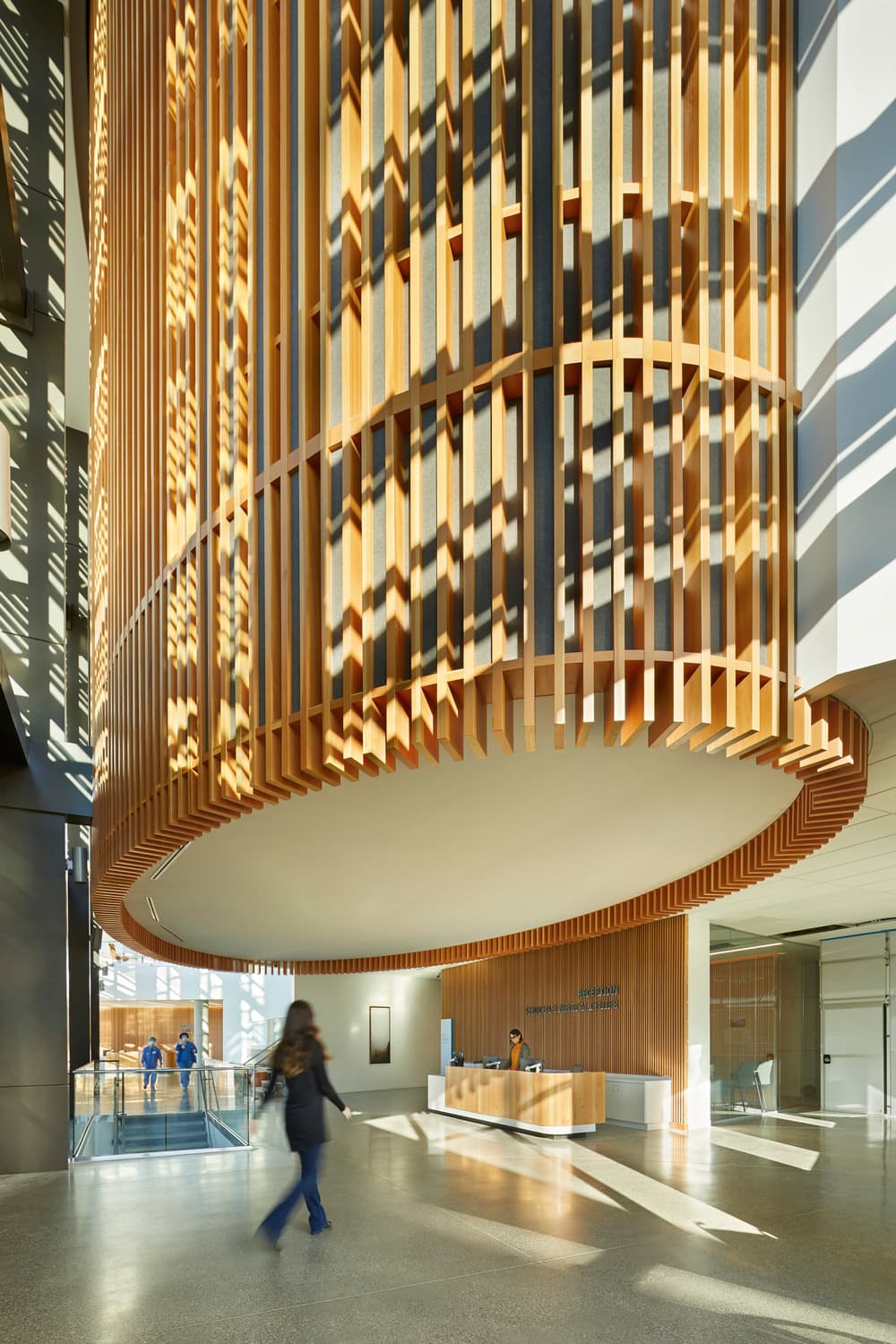 To better care for patients, staff and the environment, the new campus expansion utilizes a series of simple yet effective energy and water saving strategies in a modern setting, while improving access to high-quality healthcare through acute, outpatient and surgical services. The result is a sustainable design that anticipates a 60 percent energy savings from the average, emphasizes the natural beauty of the surrounding site and uses simple yet elegant materials that are durable and easy to maintain.
Intentional sustainable design and careful planning combine to promote environmental stewardship, celebrate the natural beauty of the site while connecting the experience to the healing qualities of nature.  
Project Details
Client Name
Virginia Mason Franciscan Health
Square Footage
550,000 SF
Program
ED, 144 new critical and acute care beds
Services
Architecture, interiors, lighting, environmental graphics
Phase
Completed
Client Name
Virginia Mason Franciscan Health
Square Footage
550,000 SF
Program
ED, 144 new critical and acute care beds
Services
Architecture, interiors, lighting, environmental graphics
Phase
Completed