Loma Linda University Medical Center
Loma Linda, CA
Today, hospitals need to respond to more uncertainty than ever before, from pandemics to the impacts of climate change.  To better prepare for these events, Loma Linda University Medical Center is designed with resiliency in mind. Unlike the typical hospital, it can flex from low to high acuity to accommodate complex future scenarios from pandemics to mass casualty events—and features unique structural elements that help guard against earthquakes.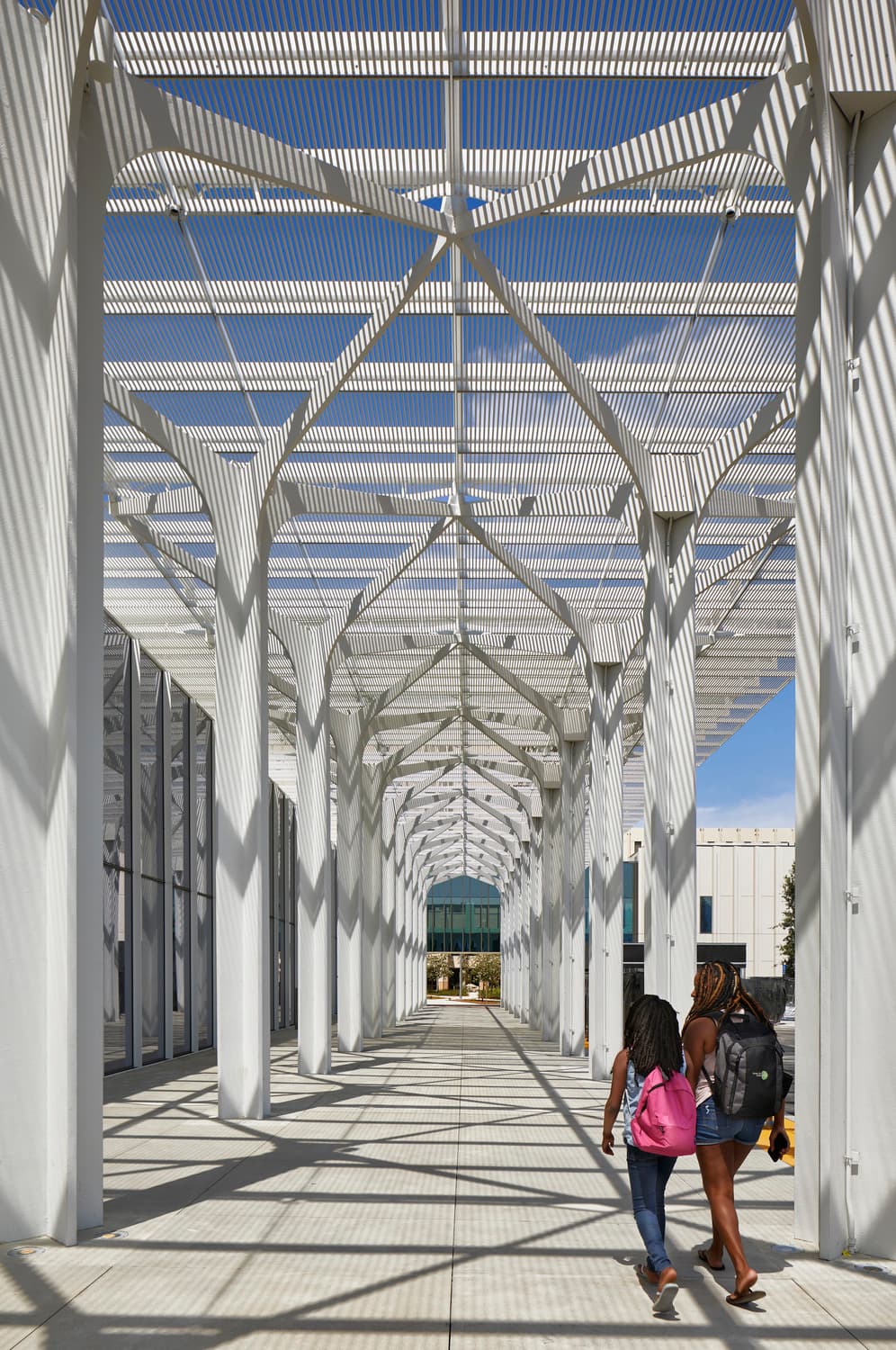 To enhance Loma Linda's reputation as a faith-based Level One trauma academic medical center, the facility, a replacement hospital for adults and children, provides vital resources for the region. It reinforces the idea of "Whole Life Care" by integrating the healthy lifestyle teachings and mission of the Adventist organization. It also serves the only Blue Zone in the U.S., a designated region with a higher-than-average lifespan.
To provide a welcoming and uplifting experience for pediatric patients and their loved ones, the exterior east side of the children's tower features colorful shading elements that change throughout the day. The shades also help cool the building from the morning sun and differentiate the children's tower from the adult program.
Project Details
Client Name
Loma Linda University
Square Footage
992,000 SF
Program
Adult ED, children's ED, 320 adult beds, 84 pediatric beds, surgery, catheterization labs, imaging, cafe
Services
Architecture, interior design, environmental graphics, experience design, lighting design, medical planning, clinical planning
Phase
Completed
Client Name
Loma Linda University
Square Footage
992,000 SF
Program
Adult ED, children's ED, 320 adult beds, 84 pediatric beds, surgery, catheterization labs, imaging, cafe
Services
Architecture, interior design, environmental graphics, experience design, lighting design, medical planning, clinical planning
Phase
Completed