Nature provides healing benefits and offers respite, yet it is rarely incorporated into hospital design. Wuxi Hospital draws inspiration from the region's natural beauty, geological past and unique history to create a center of wellness for the city of Wuxi, known as the "Venice of China."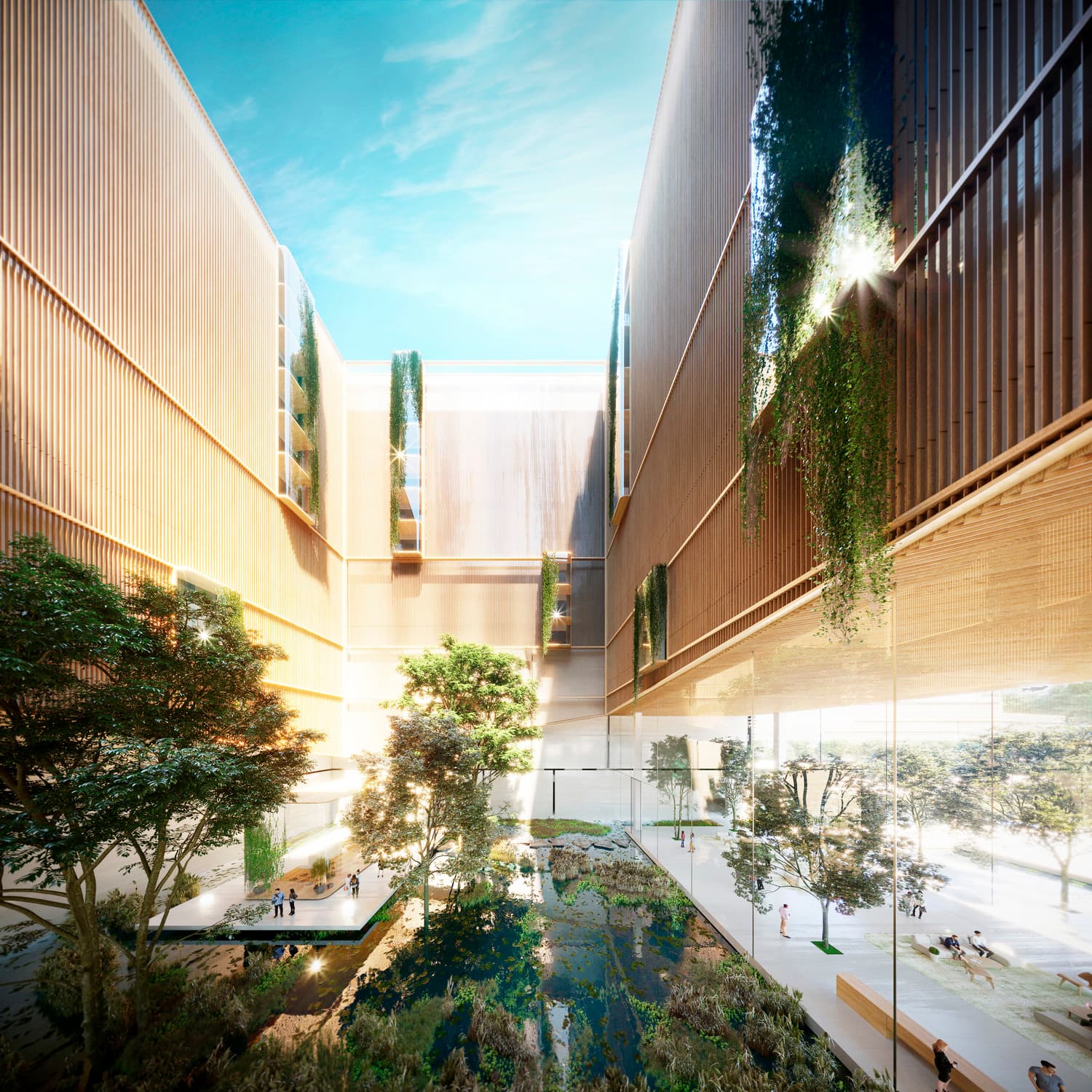 To meet the challenge of creating an iconic medical campus, the design process began by studying the cultural and natural history of Wuxi and the site to enhance health and well-being. The 2.3-million-square-foot healthcare facility's design merges cultural traditions with restorative experiences that build upon the city's connection to water. 
The project places the smallest phase on the south parcel to create a campus heart that maximizes southern light exposure and a nearby river connection. The site also incorporates a river walk and healing gardens that promote wellness for patients, staff and the community.
Project Details
Client Name
Confidential
Size
2,960,075 SF
Program
1,500 bed hospital
Services
Architecture, interior design, master planning, landscape design, lighting design
Phase
Design
Client Name
Confidential
Size
2,960,075 SF
Program
1,500 bed hospital
Services
Architecture, interior design, master planning, landscape design, lighting design
Phase
Design
Interior Design Magazine Best of Year Honoree
IIDA PNW INawards, INconcept Honorable Mention
Interior Design Magazine Best of Year Honoree
IIDA PNW INawards, INconcept Honorable Mention