University of California, San Diego, Calit2
La Jolla, CA
The life science industry is becoming increasingly collaborative, with greater demand for cross-disciplinary research and industry partnerships. One of the largest research centers in the nation, University of California San Diego's Institute for Telecommunications and Information Technology (Calit2), addresses large-scale societal issues by linking scientists across disciplines in a dynamic teaming environment that provides a framework for continuous collaboration.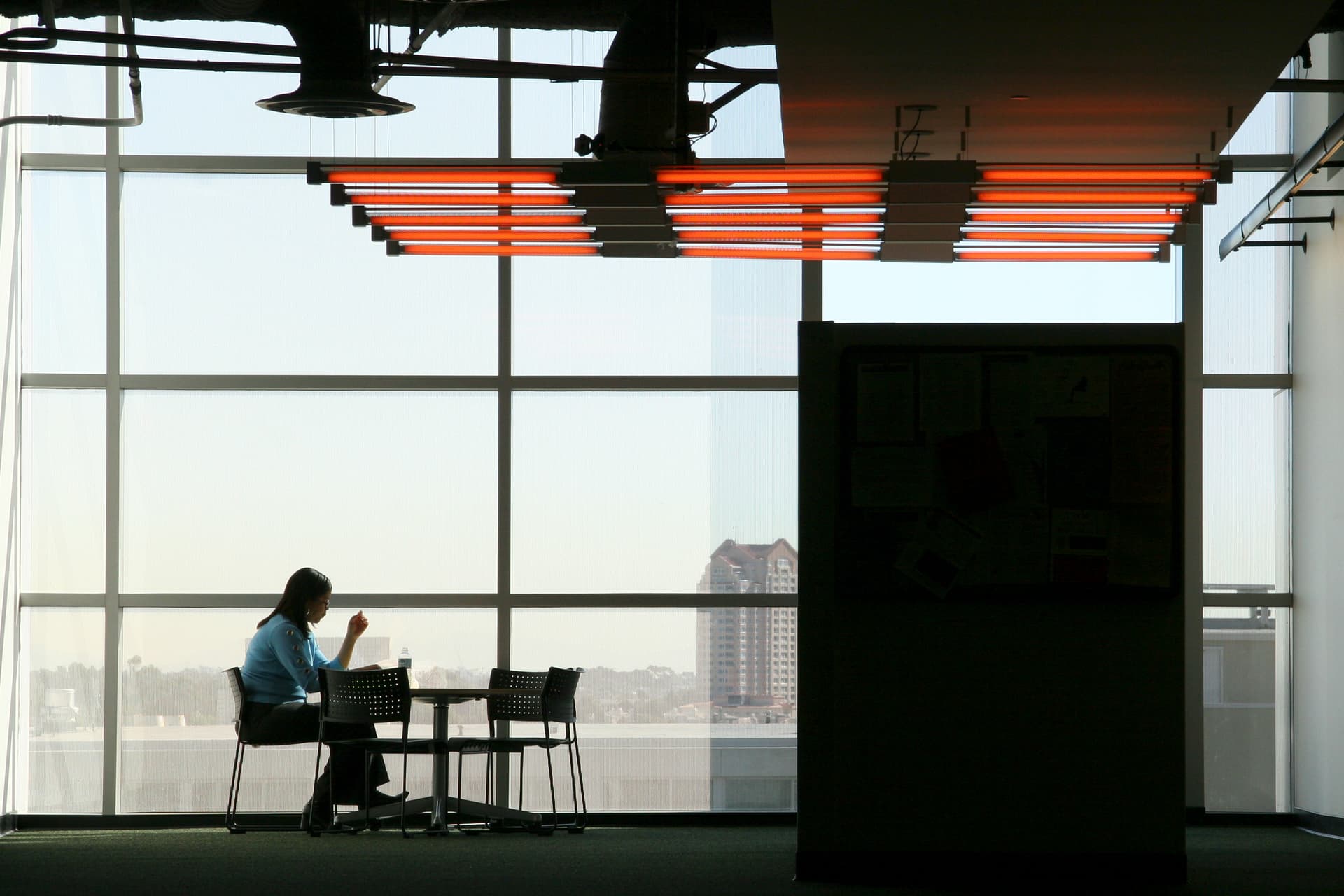 With a range of formal and informal collaborative spaces that span faculty offices, research neighborhoods, advanced labs, theater, courtyard and conference areas, the building brings together formerly disparate research disciplines to spur innovation. The building's design is inspired by the advanced communication technologies studied within, with a series of research clusters that emphasize physical connectivity and interaction with adaptable, open spaces that allow teams to form, change and grow.
An innovative composite facade enables electromagnetic waves to pass more freely, while the building's steel structural system makes it easier to map interference points—both critical to wireless signal performance.
Project Details
Client Name
University of California, San Diego
Square Footage
220,000 sf
Program
Research labs, classrooms, auditorium, libraries, exhibition space, research space
Services
Architecture, interior design, lighting design
Phase
Completed
Client Name
University of California, San Diego
Square Footage
220,000 sf
Program
Research labs, classrooms, auditorium, libraries, exhibition space, research space
Services
Architecture, interior design, lighting design
Phase
Completed
California Construction, Best Overall Project
California Construction, Best Architectural Design
California Construction, Best Higher Education of Southern California 
San Diego Architectural Foundation, Grand Orchid Award
California Construction, Best Overall Project
California Construction, Best Architectural Design
California Construction, Best Higher Education of Southern California 
San Diego Architectural Foundation, Grand Orchid Award