Telenor World Headquarters
Fornebu, Norway
One of the first truly flexible companies, European wireless carrier Telenor's pioneering campus consolidates 40 buildings and more than 7,000 employees in a location with only 6,000 workstations. The design encourages employees to hot desk, utilize new furniture solutions and work from home to increase collaboration and reduce real estate costs while also providing employees with choices about where and how to work.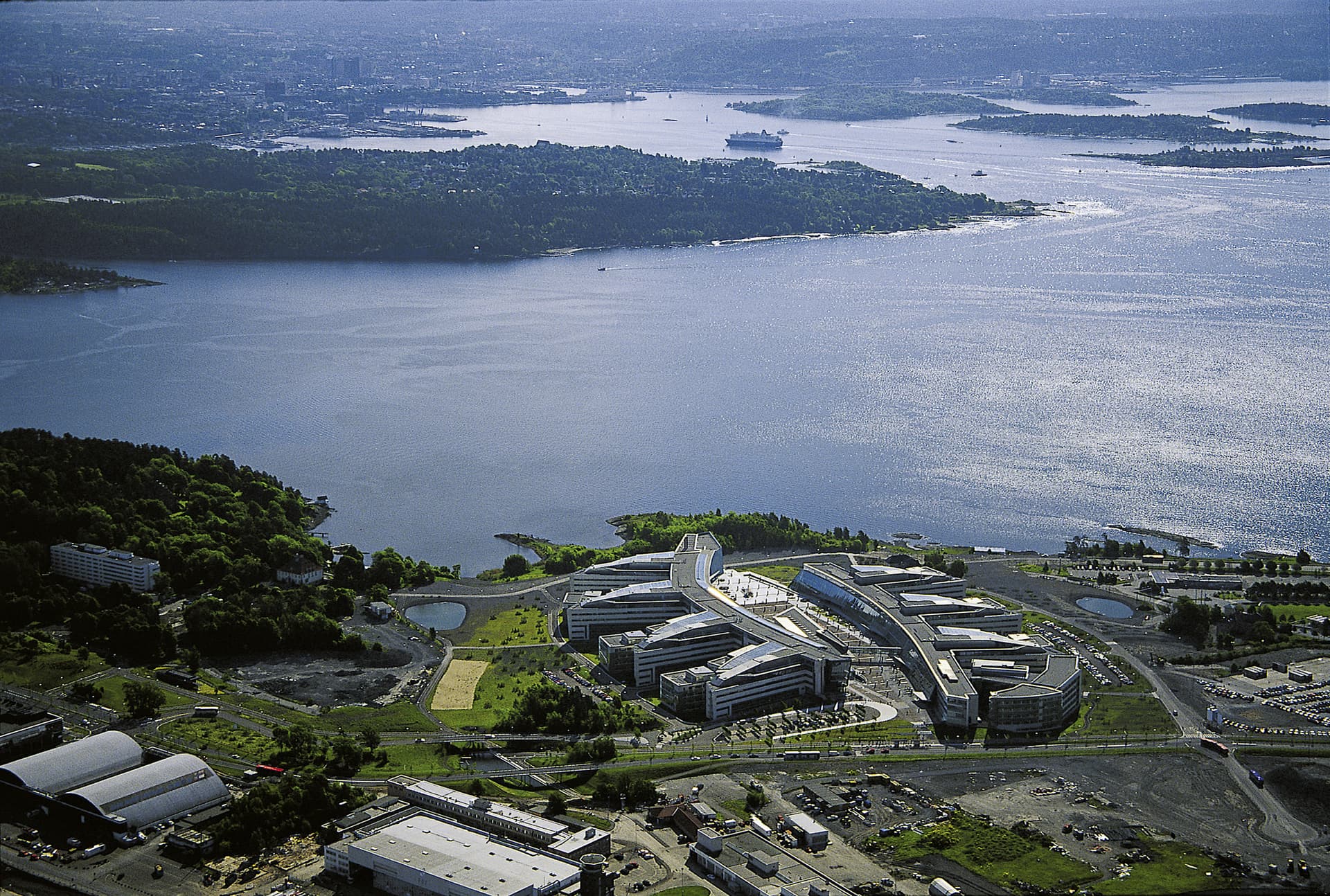 The highly sustainable design repurposes a defunct airport next to Oslofjord and reduces space per employee from 38 square meters to 21.4 square meters, resulting in real estate cost savings of approximately $12 million annually. 
The project pursues an aggressive green agenda with water from the fjord providing most of the building's heating and cooling needs while the facade and interiors incorporate sustainable and non-toxic materials. 
Project Details
Client Name
Telenor
Square Meters
227,612 SM
Program
6,000 workstations, 225 meeting rooms, 40 video conferencing suites, 4 restaurants, 3 coffee bars
Services
Campus planning, architecture, workplace strategy, lighting design, environmental graphic design
Phase
Completed
Client Name
Telenor
Square Meters
227,612 SM
Program
6,000 workstations, 225 meeting rooms, 40 video conferencing suites, 4 restaurants, 3 coffee bars
Services
Campus planning, architecture, workplace strategy, lighting design, environmental graphic design
Phase
Completed
AIA National, Honor Award for Architecture 
Best Technology Implementation, Bentley Systems 
Best Lighting Design in Norway, National Light Culture
Prix D'excellence, International Real Estate Federation 
AIA National, Honor Award for Architecture 
Best Technology Implementation, Bentley Systems 
Best Lighting Design in Norway, National Light Culture
Prix D'excellence, International Real Estate Federation