Sensing Change at 151 N Franklin
Chicago, IL
Bordered by an imposing concrete wall, it was challenging to create a welcoming outdoor environment at 151 North Franklin Street in Chicago. To provide the building with a unique and sought-after amenity, ESI Design, NBBJ's New York experience design studio, created "Sensing Change," an art installation that brings a soothing energy to the outdoor terrace through animations that evoke the experience of dappled light through trees.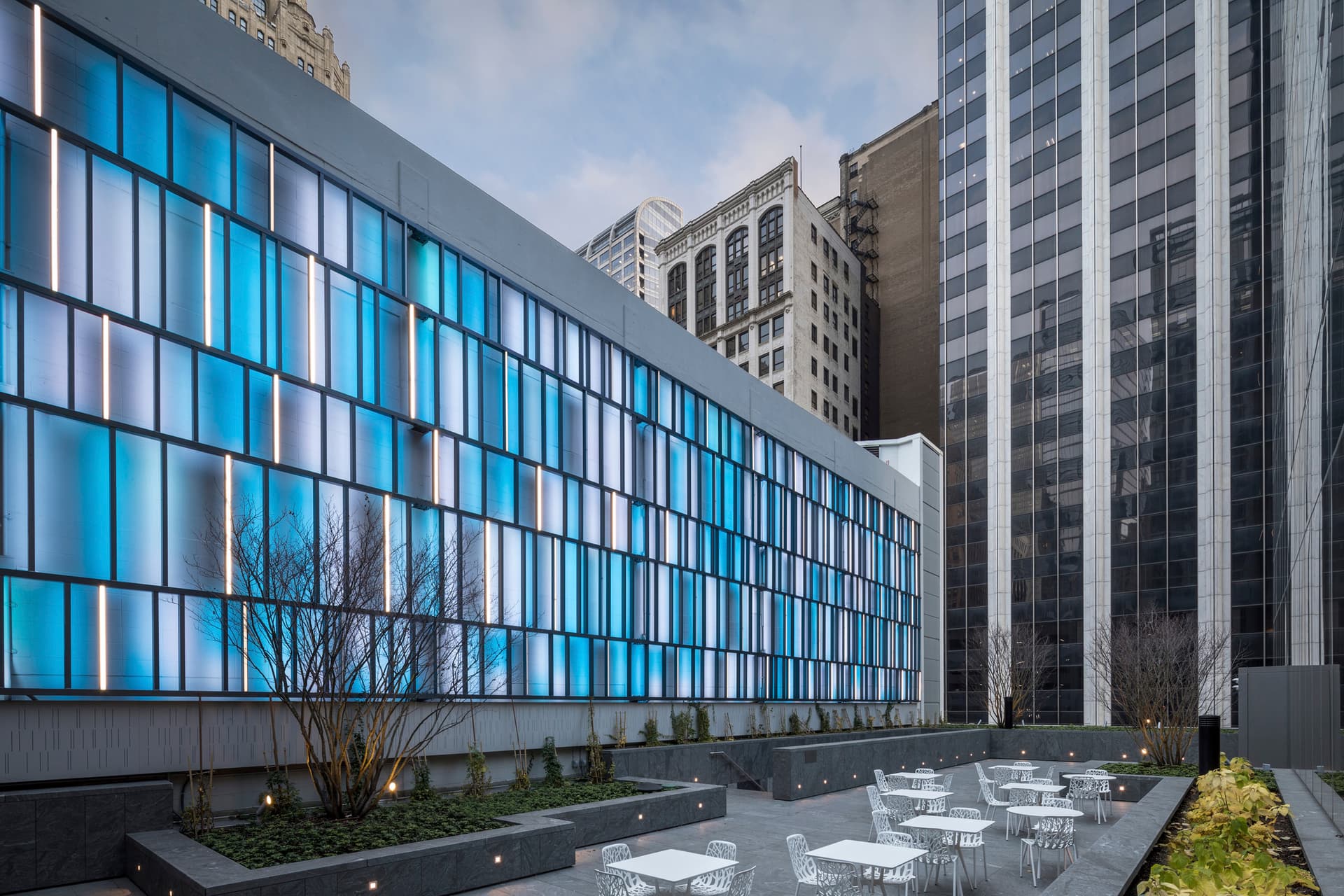 The light installation features two media modes: the Living Wall mode reacts to real-time local weather data, while the Special Event mode allows for the programming of specific color patterns and animation styles for Chicago's celebration of holidays and local events. The installation can be viewed from the building's terrace, lobby and upper floors, as well as the street, providing an urban oasis for the building's tenants and the community.
An LED trellis of brushed metal fins and vertical light bars provides a textured structure to support the anticipated ivy growth on the wall. Together, the trellis and vines create a unique juxtaposition of technology and nature. 
Project Details
Client Name
The John Buck Company
Program
Digital art installation
Services
Experience design
Phase
Completed
Client Name
The John Buck Company
Program
Digital art installation
Services
Experience design
Phase
Completed
2019 IESNYC Lumen Awards – Citation, Interactive Façade 
2019 IESNYC Lumen Awards – Citation, Interactive Façade