Brigham and Women's Hale Building for Transformative Medicine
Boston, MA
To support innovation, healthcare facilities must be designed to maximize collaboration between disciplines and advance discovery. The Hale Building for Transformative Medicine at Brigham and Women's Hospital brings 675,000 square feet of translational research and clinical space, providing the highest-quality, "one-stop" multidisciplinary care for patients with complex conditions.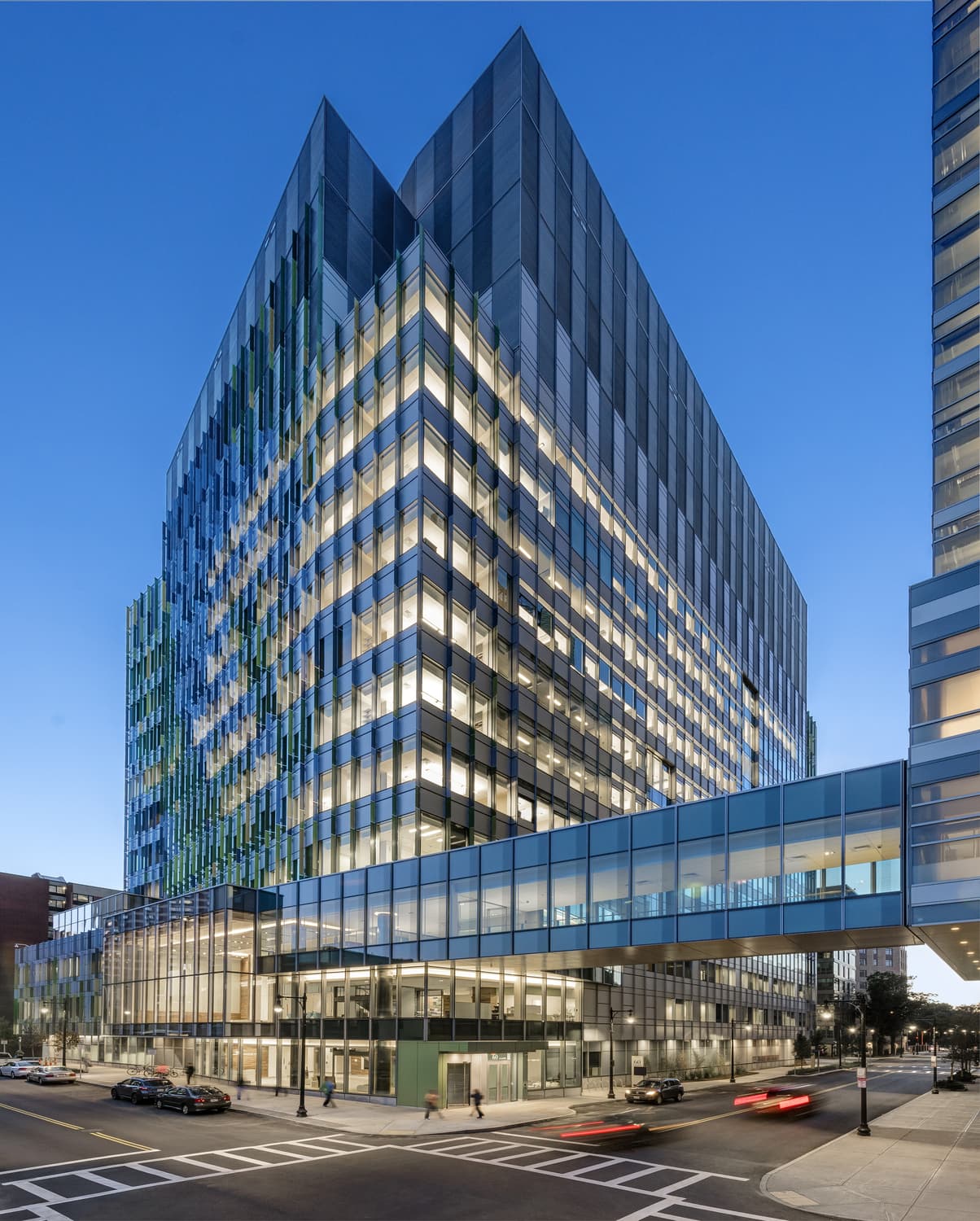 The LEED Gold-certified building is designed to facilitate bench-to-bedside care related to neurologic, orthopedic and rheumatologic conditions. The flexible floor plan allows research and clinical spaces to be located on the same level and includes social and collaborative areas—including outdoor space—for staff and faculty.⁠
The Hale Building houses eight floors of research laboratories, two floors of clinics, a state-of-the-art imaging facility, a conference and teaching center, and a 400-car garage, along with associated site improvements.
Project Details
Client Name
Brigham and Women's Hospital
Square Footage
675,000 SF
Program
Research laboratories, infusion suite, imaging, clinics, 400-car parking garage
Services
Architecture, medical planning, interior design, lighting design
Phase
Completed
Sustainability
LEED Gold
Client Name
Brigham and Women's Hospital
Square Footage
675,000 SF
Program
Research laboratories, infusion suite, imaging, clinics, 400-car parking garage
Services
Architecture, medical planning, interior design, lighting design
Phase
Completed
Sustainability
LEED Gold
Construction Risk Partners, Build America Award, Construction Management New (Under $99 million)
CODAworx, CODAaward Merit Award
European Healthcare Design Awards, Highly Commended
ENR New England, Best Project, Healthcare
Construction Risk Partners, Build America Award, Construction Management New (Under $99 million)
CODAworx, CODAaward Merit Award
European Healthcare Design Awards, Highly Commended
ENR New England, Best Project, Healthcare