Zhejiang-Based Large Internet Company Campus
Hangzhou, China
Access to nature and opportunities for movement can positively impact creativity and focus, yet most office workers are typically disconnected from the natural world during the workday. At a Zhejiang-Based Large Internet Company Campus, each employee's workspace is less than a minute from outside green spaces and all work stations are close to windows that provide access to natural daylight, overlook greenery and open to let in fresh air and natural ventilation. 
The campus employs a mixed office design that incorporates office and open spaces, courtyards, private conference rooms, communal seating areas and garden workstations to create a connected, productive community. Additional "green" features include rainwater harvesting, solar panels, a mechanical shading facade and immediate access to the city's transportation infrastructure.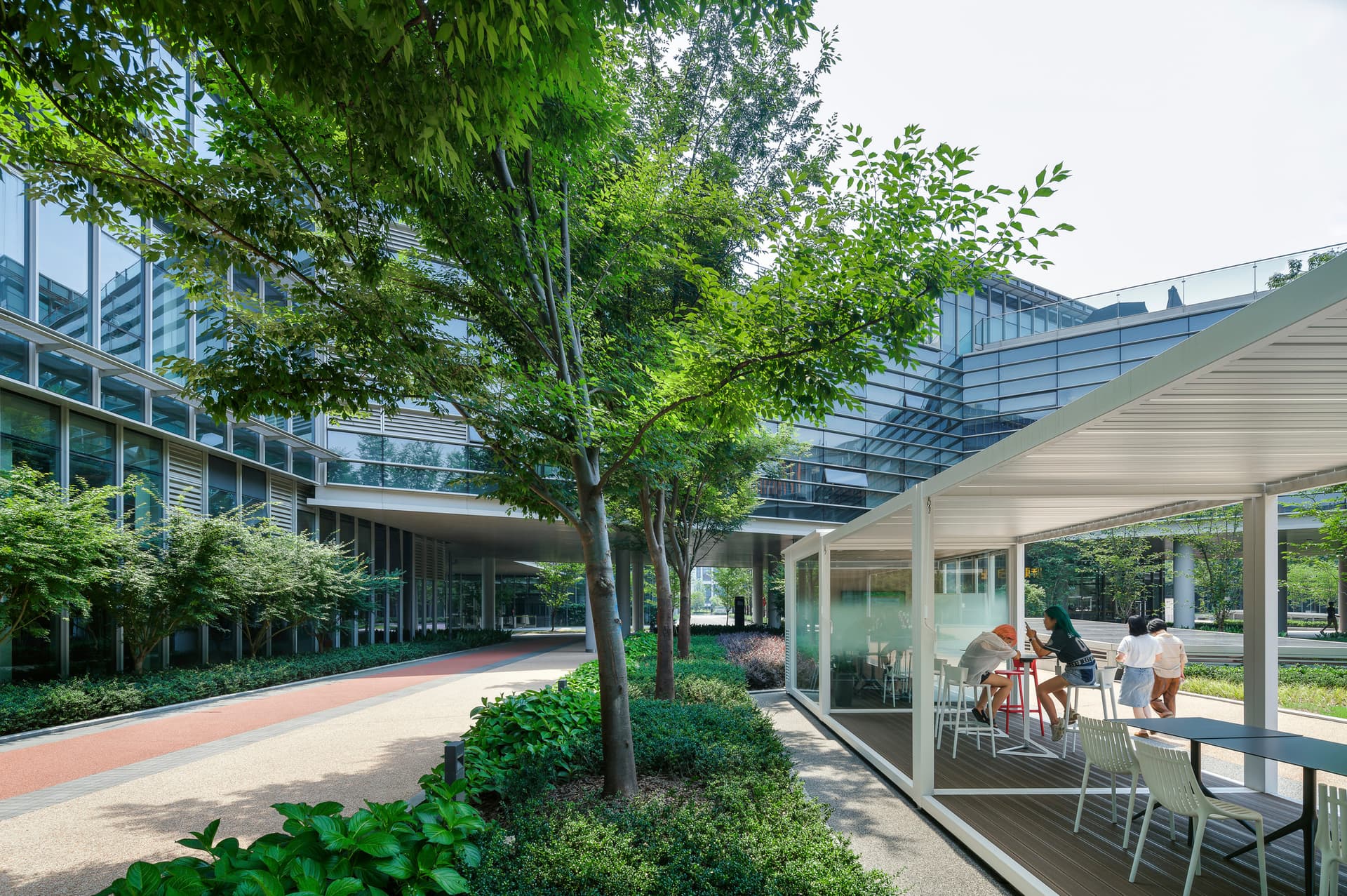 The new headquarters is accessible to the public, providing connectivity to the rest of the region through amenities such as a visitor center, public auditorium and events plaza, as well as restaurants and coffee shops and services such as a post office and flower shop.
Project Details
Client Name
Zhejiang-Based Large Internet Company Campus
Square Meters
180,000 SM
Program
Office space, private conference rooms, communal seating areas, garden work stations, open spaces and courtyards, sport and wellness center, visitor center, public auditorium, events plaza, retail and restaurants
Services
Master planning, architectural design, landscape design
Client Name
Zhejiang-Based Large Internet Company Campus
Square Meters
180,000 SM
Program
Office space, private conference rooms, communal seating areas, garden work stations, open spaces and courtyards, sport and wellness center, visitor center, public auditorium, events plaza, retail and restaurants
Services
Master planning, architectural design, landscape design