Intermountain Healthcare Transformation Center
Murray, UT
Intermountain Healthcare set out to create a new type of facility—a preeminent national hub for educating the next generation of physicians, caregivers and operations leaders that embodies the system's commitment to the environment.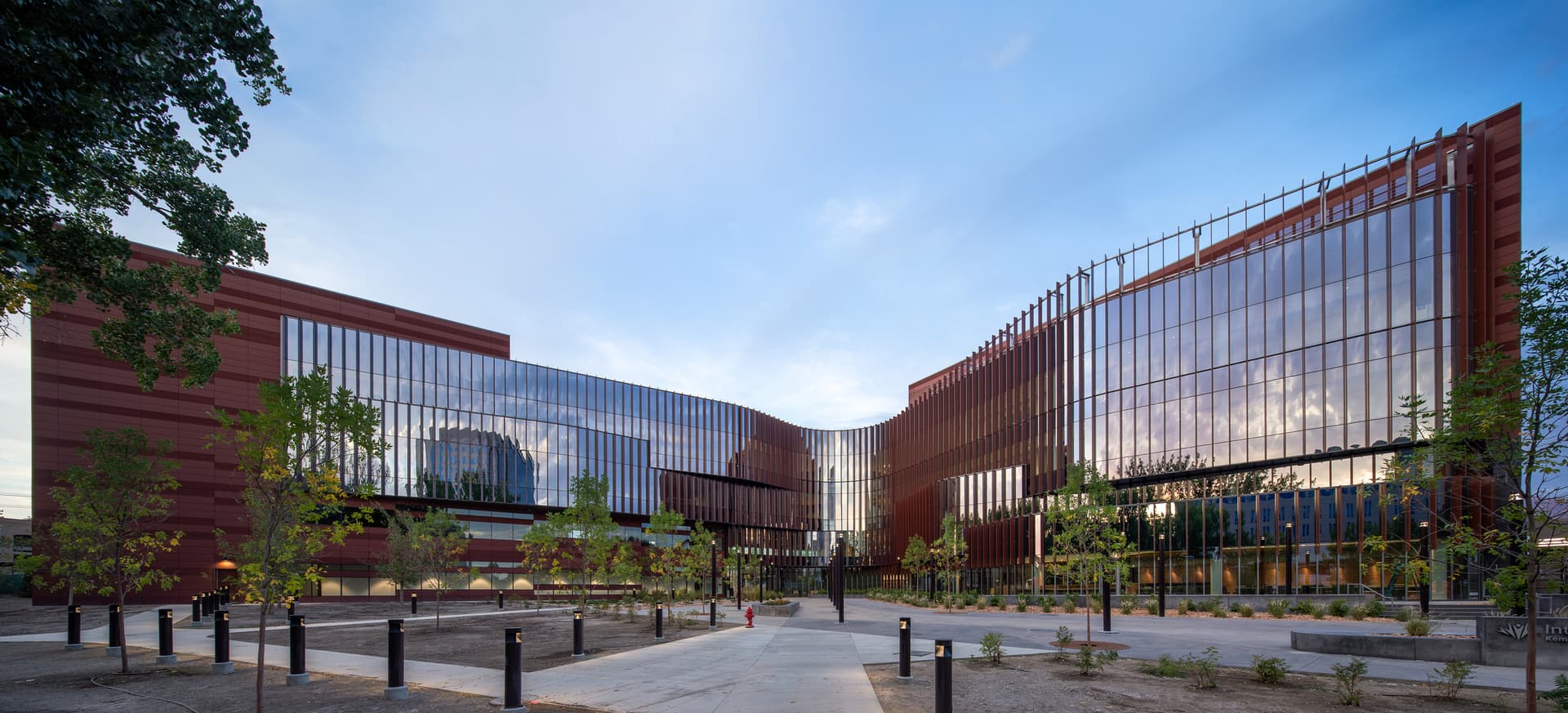 The Gardner Transformation Center is a destination for collaboration and relationship building that embraces the natural beauty of Utah with a highly sustainable design. The LEED Gold certified building employs a narrow, daylight-maximizing design with higher-efficiency mechanical, water, envelope and lighting systems, resulting in 37 percent less energy and 30 percent less water use.
Several energy efficient strategies were employed on the project, including the incorporation of solar modeling software to determine optimal sunshade fin locations, high-performance glazing, recirculation mechanical systems, zoned lighting controls, water efficient landscaping and a highly reflective "cool roof."
Project Details
Client Name
Intermountain Healthcare
Square Footage
120,000 SF
Programs
Corporate offices, training center, innovation space
Services
Architecture, interior design, landscape design, lighting design
Phase
Complete
Sustainability
LEED Gold certified
Client Name
Intermountain Healthcare
Square Footage
120,000 SF
Programs
Corporate offices, training center, innovation space
Services
Architecture, interior design, landscape design, lighting design
Phase
Complete
Sustainability
LEED Gold certified
IIDA Northern California, Top Design Award Health Category
AGC Utah, Best Office Project of the Year
Utah Construction & Design, Most Outstanding Commercial/Office Project of the Year
IIDA Northern California, Top Design Award Health Category
AGC Utah, Best Office Project of the Year
Utah Construction & Design, Most Outstanding Commercial/Office Project of the Year