European Bioinformatics Institute – East Wing Extension
Cambridgeshire, UK
Located on the Wellcome Trust Genome Campus near Cambridge in the United Kingdom—and following the success of the Human Genome Project and the neighboring Sanger Institute—the extension to the European Bioinformatics Institute (EBI) provides much needed additional space to accommodate a growing community of research staff and some of the world's most important collections of biological data.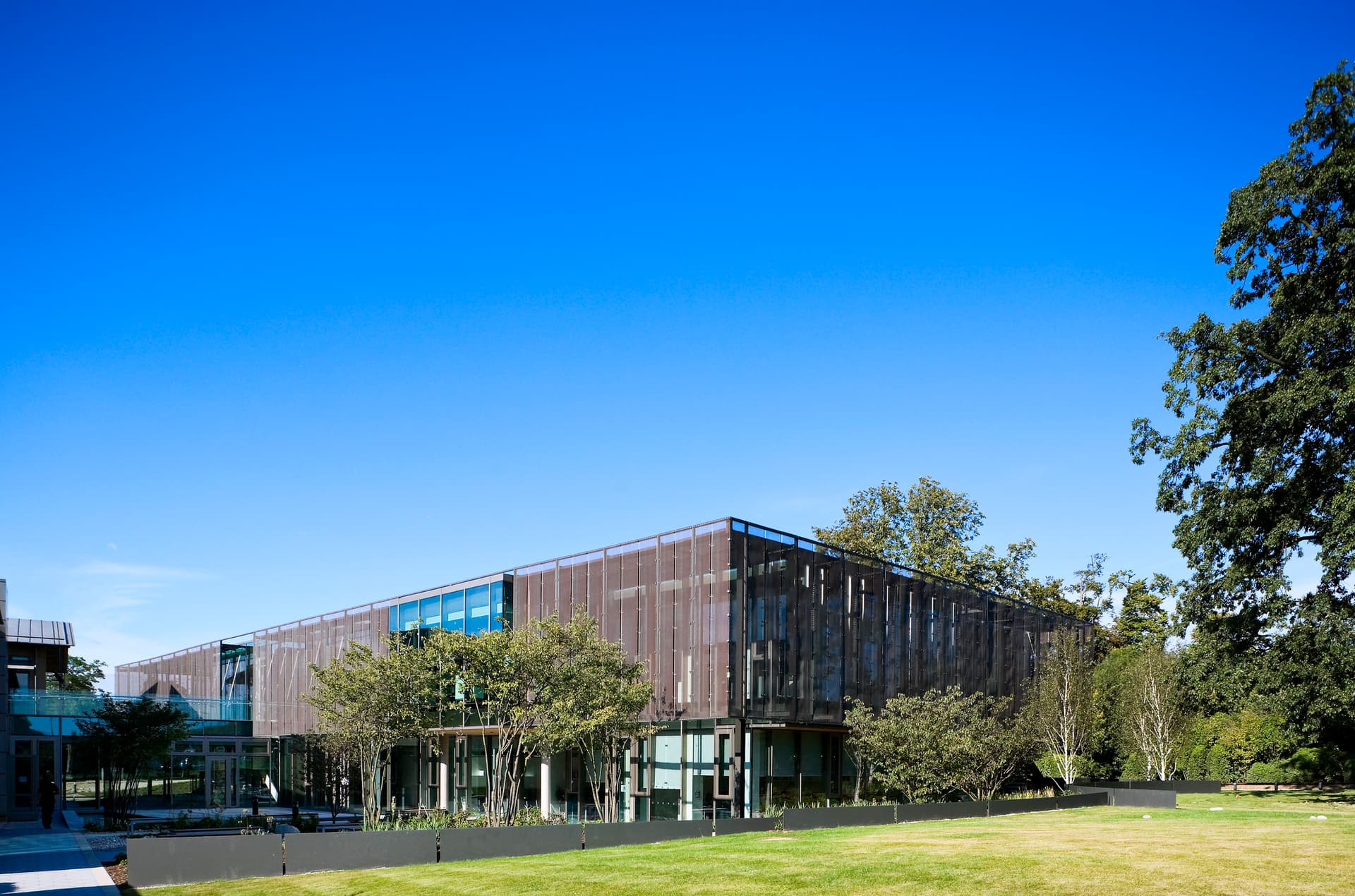 The rural setting of the Genome Campus was a source of inspiration for the new EBI addition. The design concept focuses on bringing nature into the office and creating a modern, flexible workspace that provides bioinformaticists the space and technology needed for intense, heads-down work while also opening their workplace to the surrounding landscape.
The two-story building was conceived as a lightweight 'jewel,' elevated on pilotti and floating within the landscape.
Project Details
Client Name
Wellcome Trust
Square Meters
2,136 SM
Program
Bioinformatics offices, support space, meeting rooms, IT training suite, social and collaboration space
Services
Architecture, interior design 
Phase
Completed
Client Name
Wellcome Trust
Square Meters
2,136 SM
Program
Bioinformatics offices, support space, meeting rooms, IT training suite, social and collaboration space
Services
Architecture, interior design 
Phase
Completed
AIA UK, Excellence in Design Awards Commendation
AIA UK, Excellence in Design Awards Commendation