A Resource for Creative Work
With NBBJ's help, digital agency IBM iX converted an underutilized, under-furnished lobby area into a collaborative zone that drives creative thinking.
IBM iX moved into a new headquarters at 250 High, in downtown Columbus, Ohio, but soon discovered their lobby area wasn't performing to its full potential. Inspired by NBBJ's workplace, they commissioned an FF&E package to activate the area surrounding the reception desk and central stair.
Four zones support now a diversity of work modes: (1) a waiting area to meet with guests or other employees, (2) a kitchenette as a "working café," (3) a touch-down area with seating poufs for casual collaboration, and (4) a narrow "heads-down" work area with canopied chairs. The stair platform now doubles as seating as well.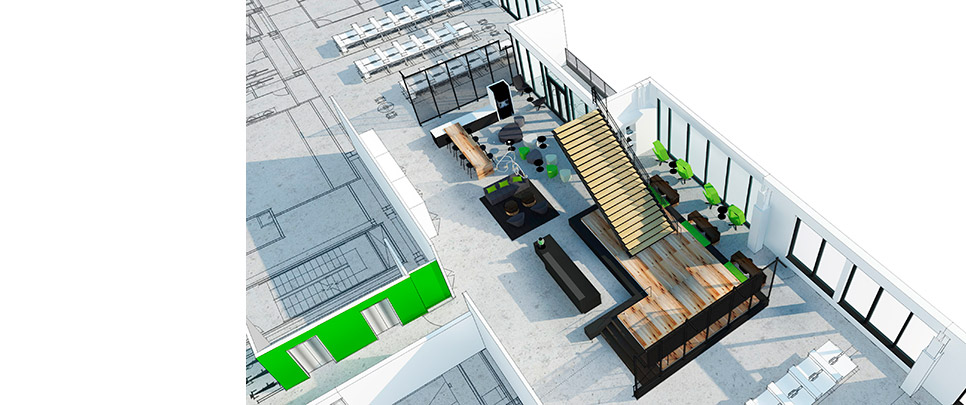 The scope also included upgrades to the executive conference room — new furniture, millwork, lighting and ombré vinyl graphics on the glass walls for privacy — and display areas for video, awards, even early Macintosh computers from Apple, the original agency's very first client.
The collaborative vision has paid off. Meetings, both formal and informal, are constantly held in the space, and IBM iX now has a workplace that both supports and represents the innovative work they do for the country's top brands.