Qingdao International Exhibition Center
Qingdao, China
Despite being one of China's leading industrial centers and rich in cultural heritage, Qingdao lacked a facility with adequate space to host large events and exhibitions for the many goods produced in the region. Therefore, when NBBJ planned the new Qingdao Water City at Aoshan Bay, 50 km northeast of the city center, a new expo center formed a crucial element of, and gateway to the development.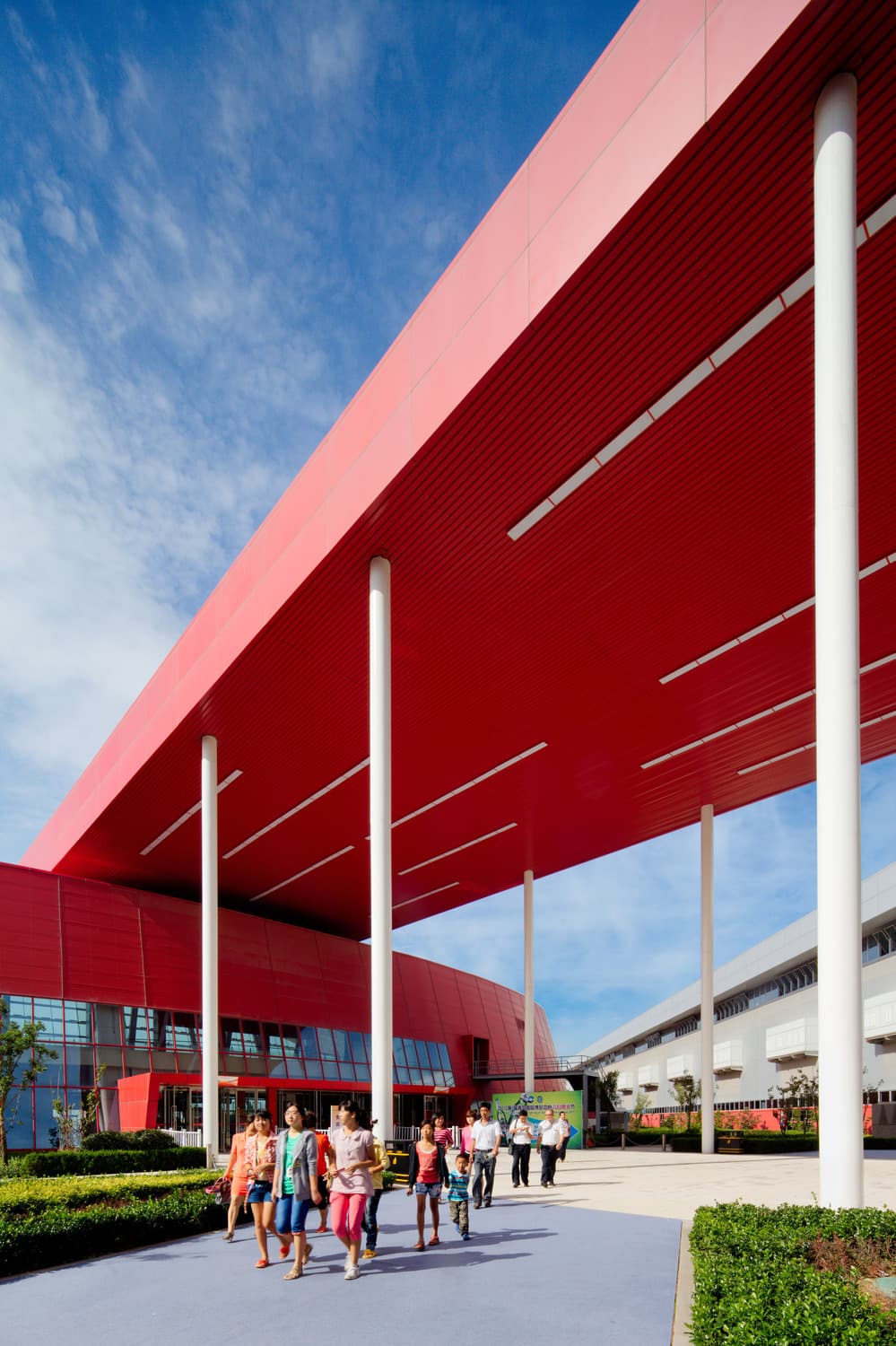 The Qingdao Aoshan Bay International Exhibition Center, with 6,000 standard exhibit stands altogether, is one of China's largest expo and convention centers. Designed for concerts, lectures, banquets and smaller conventions alike, the expo center supports the broader regional economic strategy of Water City at Aoshan Bay, designed to increase and promote tourism, convention and resort activities in Qingdao and greater Shandong province.
Organized into an "L" shape, two wings of expo halls—ten total —linked by a vast canopy, shelter a public plaza that can be used for large outdoor events. At the corner, a dramatically curved main entrance faces outward to welcome visitors to the expo center. Each of the column-free halls can be subdivided into two smaller, square halls, allowing maximum flexibility in planning a variety of events.
Project Details
Client Name
Qingdao International Exhibition Center
Square Meters
260,000 SM
Program
10 exhibition halls, multi-purpose hall, grand lobby, outdoor plaza
Services
Master planning, site planning, architecture
Phase
Completed
Client Name
Qingdao International Exhibition Center
Square Meters
260,000 SM
Program
10 exhibition halls, multi-purpose hall, grand lobby, outdoor plaza
Services
Master planning, site planning, architecture
Phase
Completed