NHN Headquarters Venture Tower
Bundang, South Korea
The dramatic growth of NHN, Korea's leading online gaming and media and search-based internet portal, spurred the need for a headquarters designed with the specific requirements of software engineers in mind. The NHN Headquarters Venture Tower reflects the organization's unique work culture, allowing employees to communicate, brainstorm and focus more effectively.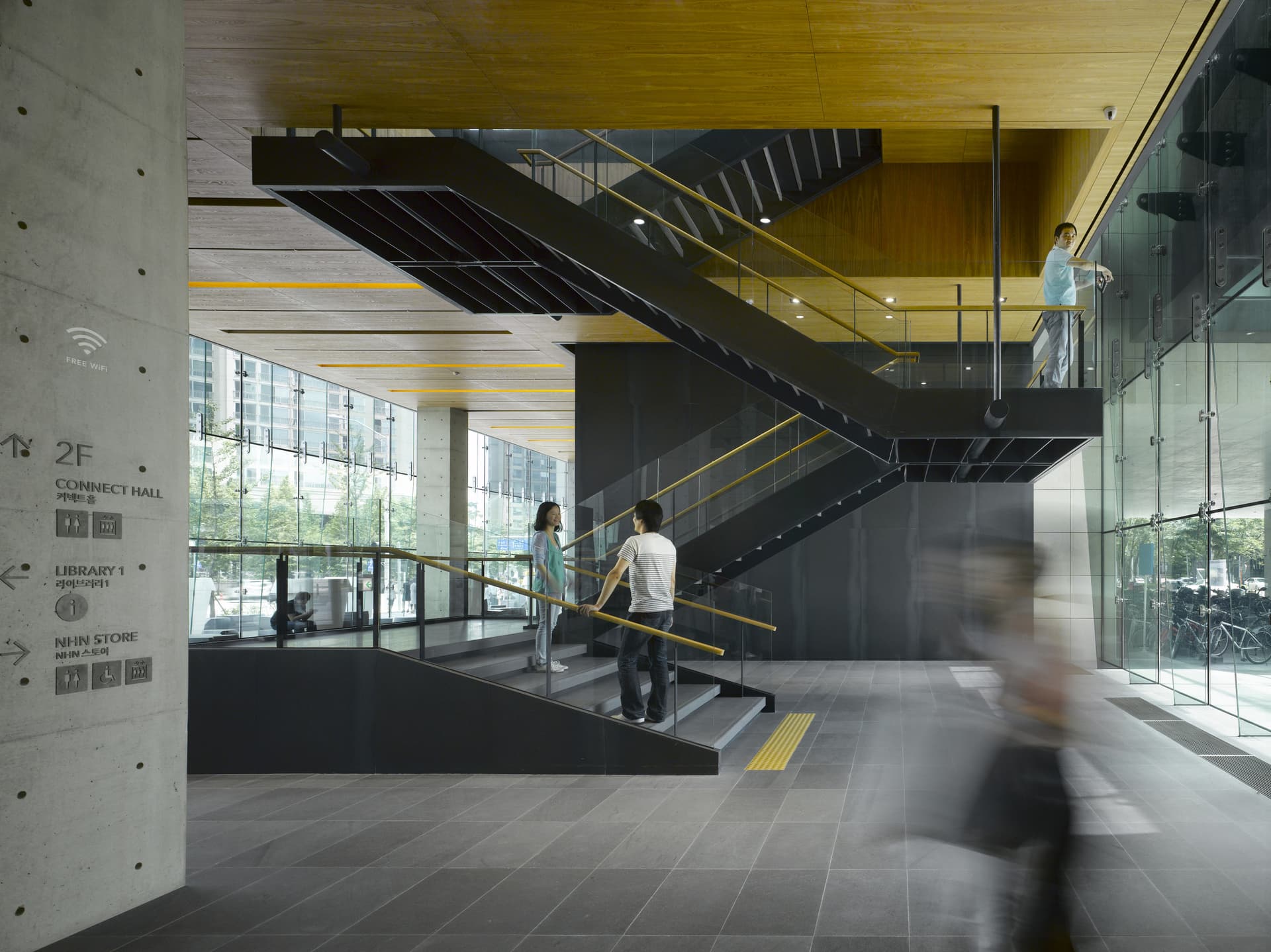 The new headquarters' column-free workplace creates a more open, dynamic environment. Nicknamed "The Green Factory," because of its distinctive color, the headquarters is rich with amenities including childcare facilities, a rooftop garden, retail, cafes and an auditorium which provide a range of opportunities for staff to engage and socialize.
By shifting the elevator core to one corner, the design creates more open floorplates which increase views and access to daylight.
Project Details
Client Name
NHN
Square Footage
1.24 million SF
Programs
Office tower, meeting center, retail, exhibition space
Services
Architecture, interior design, master planning
Phase
Completed
Client Name
NHN
Square Footage
1.24 million SF
Programs
Office tower, meeting center, retail, exhibition space
Services
Architecture, interior design, master planning
Phase
Completed
AIA Los Angeles and Next LA Award, Citation
KIA Design Award, Korean Institute of Architects
World Architectural Festival, Shortlisted
AIA Los Angeles and Next LA Award, Citation
KIA Design Award, Korean Institute of Architects
World Architectural Festival, Shortlisted