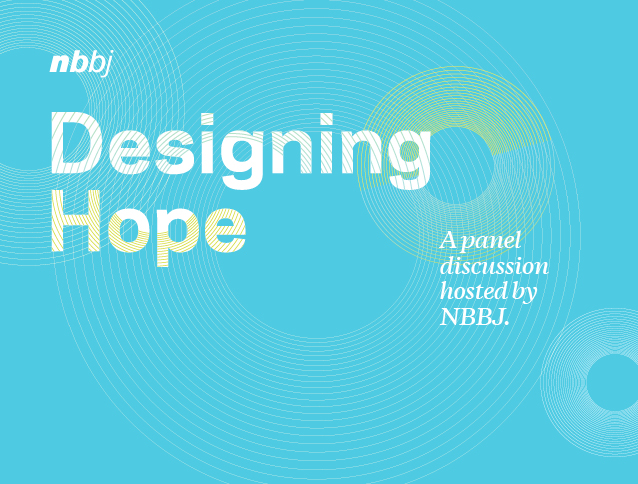 Designing Hope: Solutions to the Behavioral Health Crisis
Designing Hope, Seattle, WA, September 17, 2019, 5:30 p.m. - 7:00 p.m.
The number of people suffering from behavioral health issues in our region is on the rise. This crisis is compounded by lower than average funding, a lack of psychiatric beds and high occupancy rates of behavioral health facilities.
While the statistics can be troubling, new approaches to prevention and treatment show promise in reversing the tide of the emergency.
Join architecture firm NBBJ and experts from Massachusetts General Hospital, Nationwide Children's, Ohana Montage Health and Unity Center for Behavioral Health to learn how different parts of the country are addressing the crisis.
Panelists will also outline lessons learned that could be applied here in the Puget Sound area, including unique partnerships between public and private enterprise, and design solutions that support wellbeing.
Download the event report [PDF] here.
Schedule
5:30pm – Networking
6:00pm – Panel Discussion
6:50pm – Audience Q&A
Moderator
Dr. Delaney Ruston, MD
Filmmaker, speaker and Stanford-trained physician

Panelists
Dr. David Axelson, MD
Chief of Department of Psychiatry and Behavioral Health
Nationwide Children's Hospital

Dr. Gregory Miller, MD
Chief Medical Officer
Unity Center for Behavioral Health

Dr. Susan Swick, MD
Physician in Chief and Medical Director
Ohana Montage Health

Dr. Curtis Wittmann, MD
Associate Director, Acute Psychiatry
Massachusetts General Hospital


Interested in attending? Please email us at events@nbbj.com.