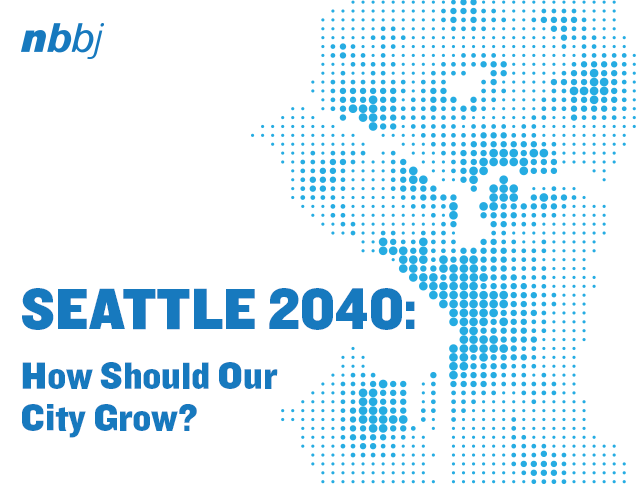 Seattle 2040: How Should Our City Grow?
NBBJ, 223 Yale Ave North, Seattle, WA, October 5, 2016
The population of the Puget Sound area is expected to increase by more than a million people in the coming decades, and no city will feel this population boom more than Seattle.
But with only a small percentage of the region zoned for density, what must change in order to make room for new housing, workplaces and recreational opportunities?
Join NBBJ and experts from the development, public policy and design communities for a lively panel discussion on how we can overcome these challenges by addressing land-use, geographic, transportation and equality issues.
Panelists:
David Yuan, Partner, NBBJ
David Victor, Founder and Managing Director, Seneca Group
Marshall Foster, Director, Seattle's Office of the Waterfront
Matthew Gardner, Chief Economist, Windermere Real Estate
Moderator:
Mike Rosenberg, Real Estate Reporter, the Seattle Times
Date:
Wednesday, October 5, 2016
Time:
5:30-6:00pm – Networking, drinks and hors d'oeuvres
6:00-6:40pm – Panel discussion
6:40-7:00pm – Q&A with audience

Location:
NBBJ Seattle – 223 Yale Avenue North, Seattle, WA 98109
Interested in attending? Please request an invite here.