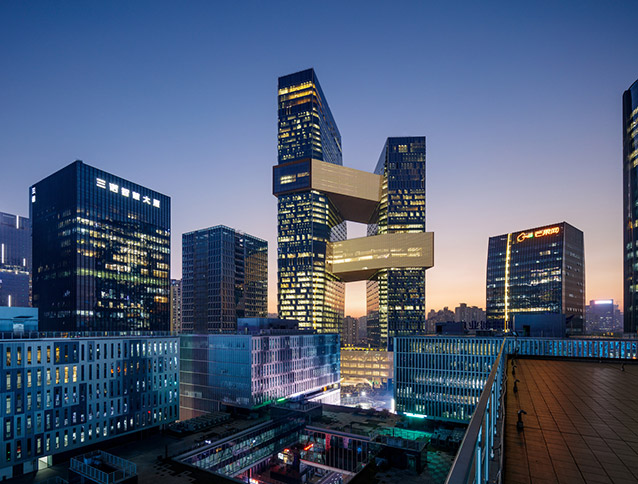 NBBJ's Workplace Design Expertise Focus of Forbes China Article on Creative Workspaces
Like most countries, the best offices in China are typically reserved for C-Suite executives. But that is beginning to change as companies like Tencent, Suning and Alipay push the envelope by making amenities such as daylight and fresh air available to all workers.
That trend is the subject of a Forbes China article that says strategic design can connect coworkers and improve efficiency, all while giving employees a more pleasant experience. The article includes interviews with NBBJ's Managing Partner Steve McConnell and Partner Jonathan Ward.